Lemala Stays Ahead of the Curve.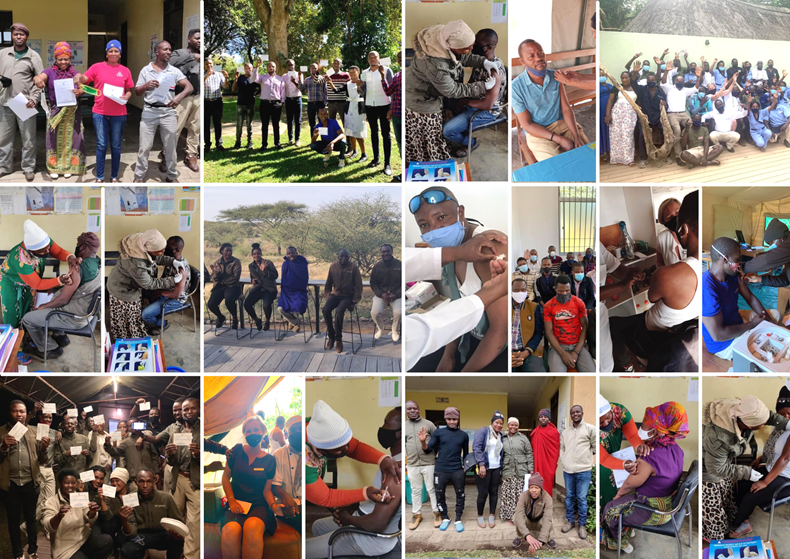 We could not be more proud. The Lemala team have done their research, and have made their own decisions.
Our entire Guide team in Tanzania and all of our Rafting Guides in Uganda are vaccinated, in total 250 guides, camp, lodge and head office staff have voluntarily decided to take the 'chanjo' - vaccine in Swahili.
"The health, and wellbeing of both our guests and staff is fundamental to everyone at Lemala. Naturally, we will do anything we can to protect them. We issued the first COVID protocols in Tanzania, hosted the first international guests to mainland Tanzania back in late May 2020, and have safely accommodated international visitors at all our camps throughout the current COVID era.
Our responsibility to care for the health of both staff and guests is fundamental to each decision we take. Our staff will continue to encourage hand washing and will continue to wear face masks - as we believe that with these and other measures in place our guests will be able to relax, enjoy and experience their time on safari safely in the knowledge they won't get sick or make anyone else sick. After all, - looking after people is what we do best," said James Haigh, Head of Sales and Marketing.