Kicheche Conservancy Guardian Appeal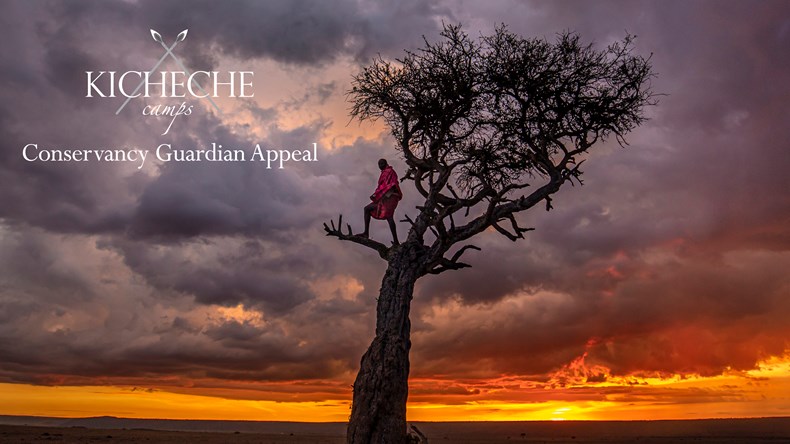 Kenya's Community Conservancies are a sustainable model of wildlife conservation and a benchmark for tourism. Many of you have appreciated the biodiversity and the variety of species supported by these protected lands first-hand, returning year after year to get your safari fix from the hills, luggas and plains that have become your own back yard.
25% of Kicheche's revenue funds the guardianship, protection and maintenance of 250,000 acres of the finest wildlife habitat in the world. Since the global collapse in tourism, that funding has sharply declined.
The Conservancy Guardian appeal, is concentrating solely on covering critical conservancy costs: rangers salaries, welfare and medical, predator monitoring and patrol costs. The money raised will be match funded, dollar for dollar, by the Band Foundation up to $500,000. 

Without your support, the ever-lurking menace of poaching, bush-meat hunting and encroachment cannot be kept at bay. Currently our Conservancies of Mara North, Olare Motorogi, Mara Naboisho and Ol Pejeta need you more than ever.

Nature never halts is a common phrase but if threatened, it just might.
Two Ways you can become a Conservancy Guardian
Protect an Acre 
We are collecting donations via our Kicheche Community Trust who will distribute payments across all our Conservancies unless you choose to donate to a specific one.
1 acre with a Conservancy donation of   US$10
 
5 acr
es with a Conservancy donation of  US$50


10 acres with a Conservancy donation of US$100  


30 acres with a Conservancy donation of US$300  


50 acres with a Conservancy donation of US$500  
Credit the Conservancy  
By prepaying a conservation contribution (minimum of $750) to us now, you will receive a credit of the SAME value on a future Kicheche safari. This scheme assists us in underwriting land leases for a year, so the priceless Conservancy birthright remains intact.
Kicheche has been at the vanguard of these Conservancies since inception and in this moment of need is backing them wholeheartedly. We will ride this out together, as we have always been in conservation for the long run. 

With your money and your commitment, the unholy trinity of poaching, hunting and encroachment can remain banished from these precious lands. We thank you for your generosity! With best wishes,

The Kicheche Family