Just a Drop's Highlight of 2020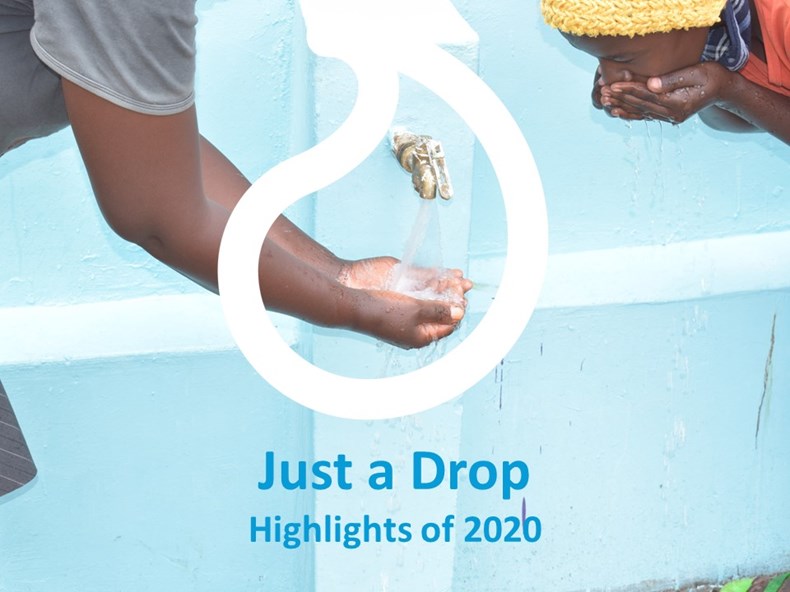 2020 has been an unprecedented year for all of us. Across the pandemic, Just a Drop has been able to use our 20 years' experience to reach and benefit thousands of people with safe water, improved hygiene and better sanitation. As this year comes to a close, we are delighted to share some of our highlights from across the 2020 calendar year, showing the range of activities we've delivered. To see Just a Drop's Highlights of 2020, please click here.
You're also invited and very welcome to join Just a Drop's Virtual Christmas Carol Concert on 17 December to share some festive cheer. We're pulling together a celebration of the communities that we work with, the local schools that support us, along with your Christmas songs from choirs around the UK and beautiful poetry from across the world in our virtual Christmas Concert! Each ticket that we sell will go directly to supporting Just a Drop's work across the world and providing safe, clean water and vital handwashing facilities to communities in these strange times.
We hope you enjoy the our Highlights of 2020 and we hope to see you at our Virtual Christmas Carol Concert! Wishing everyone a Merry Festive Season and an even Merrier and Happier 2021.