Join Us on a Virtual Okavango Delta Expedition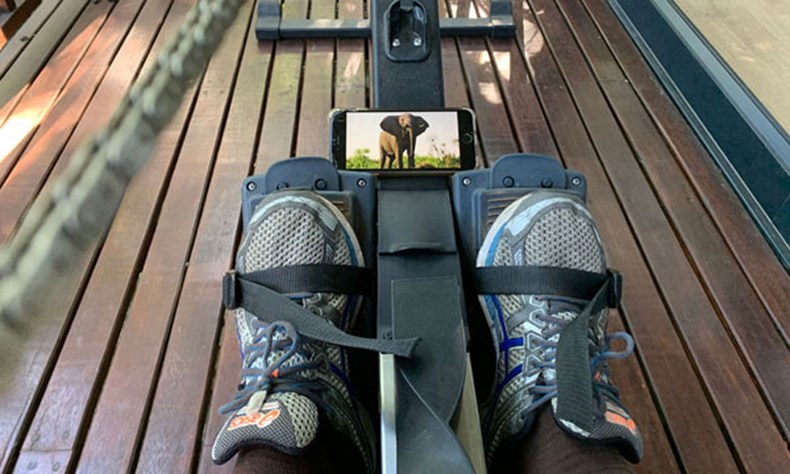 There's only so much bread a man can make. Tired of baking and general inactivity around the house during lockdown, our founder Steve came up with a unique way to keep himself busy and conjure up Africa from his house – by planning and rowing a leg of a Virtual Okavango Expedition on his Concept 2 rowing machine every day.
Ever since Steve completed the real-world Okavango Expedition in 2011, he has dreamed of returning to Botswana to boat the length of the Delta. In this virtual expedition, he introduces you to the trip he has imagined for nearly a decade with daily trip updates and notes. As with The Safari Store's real-life expeditions, Steve uses Google Maps to plot the daily route, finding islands on which to camp the night. He then rows the distance on his Concept2 rowing machine.
As the story progresses, Steve lets readers in on what the actual Okavango landscape would look like, the kind of wildlife you can expect to see in the area, and any lodges he would pass along the way. He also uploads the day's map with pictures from his own Okavango adventures every day.
If you are looking for a different way to dream of your next safari, Steve's virtual expedition is one way to see the Delta from the comfort of your couch during lockdown. Visit the Virtual Okavango Delta Expedition page for daily updates.