Join us! Introduction to Botswana | Tues, 08 Mar 2022 @ 2pm (UK)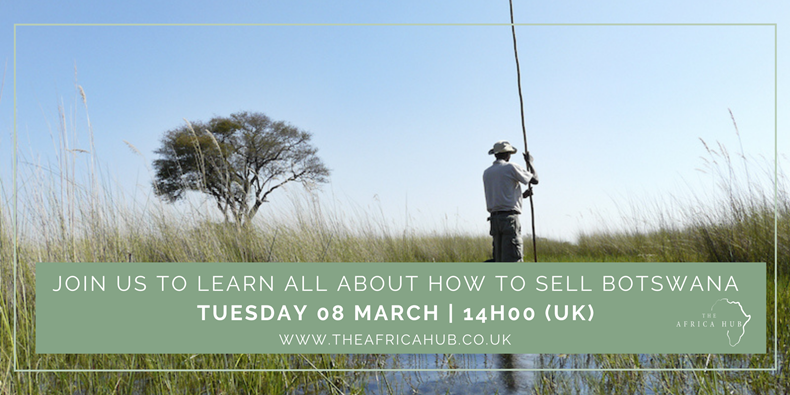 Join us on Tuesday for our re-launch of Botswana, where you will be guided through each region's USPs and how you can combine them, giving you the perfect toolkit to sell the destination. Discover Botswana's most popular areas including Chobe, Linyanti, Savute and the Okavango Delta region. You'll also get to learn about the Makgadikgadi and the Kalahari, with a brief touch on the Tuli Block.
The presentation will last around 45 minutes with a Q & A session afterwards followed by our popular Sponsored Spotlight.
You can expect to learn:
- The county's top regions and how to combine them
- How to navigate the often confusing water levels of the Okavango Delta
- What a 'mobile camp' is and how to include it in a wider itinerary
- Which camps you can book as part of a Botswana itinerary, in our dedicated Sponsored Spotlight
Click HERE to register for this FREE webinar – you do not need a membership to watch the webinar live.
We look forward to seeing you there!