Introducing The Wallow Lodge, Victoria Falls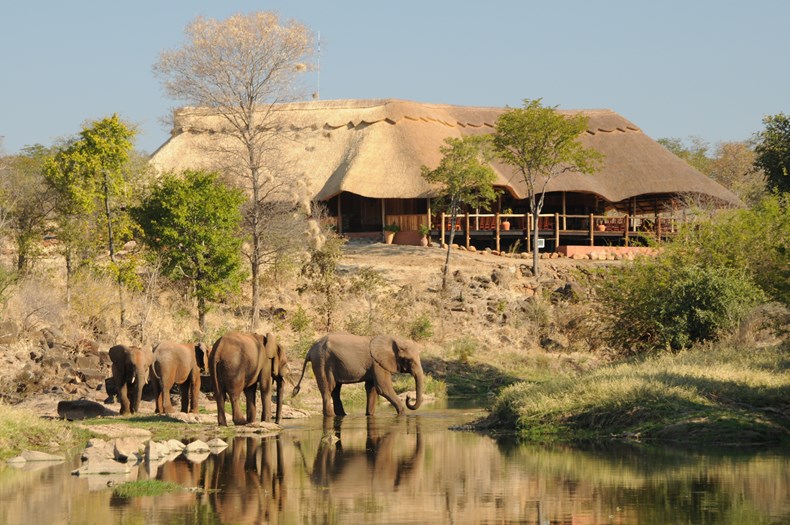 A sense of excitement and anticipation has settled over Wild Horizons during the past few months, as we embarked on a number of new developments. We launched the Malachite dinner cruise, we  are just days from opening the new and improved Wild Horizons Lookout Café and now we are able to share with you our newest venture; The Wallow Lodge, Victoria Falls.
In an increasingly busy world, space has become the new luxury, and in harnessing this travel trend, the Wallow will offer exclusive tented accommodation for only 32 guests in 16 luxury rooms. 
Situated within the Wild Horizons Wild Life Sanctuary and a mere five kilometres from the lodge, the ground falls away precipitously to the roaring Zambezi River one hundred meters below. From this natural balcony, the immense view of the Batoka Gorge, patterned with shifting cloud shadows, is one of the grandest sights in Victoria Falls. Epic, timeless and untouched, the 17km gorge front is the perfect place for a sundowner, a time-honoured tradition at the end of each day on safari. 
Perched like an egret's nest on the banks of the Masuwe, the rooms will have sweeping views of the wilderness and wildlife that envelope them. Every room will have a private viewing deck and boast a beautiful outdoor shower. The rooms will be equipped with an air conditioner and fan, tea/coffee station, mosquito net, mini bar and a laptop safe. There will also be an indoor shower in the en suite bathroom. All rooms will have wifi, bedside USB ports, plugs with multistrip adaptors, 220v solar generated primary AC electricity, and a connection to the back-up mains and generator power. 
The spacious lounge and dining area are designed to capture panoramic views of the Masuwe River, and on the main deck, guests can laze by the suspended rim flow swimming pool, share stories around the sunken campfire and enjoy the expansive deck. There is complimentary WiFi throughout the main area as well as a guest shop and library.
Sustainability is not an afterthought at The Wallow Lodge. Canvas replaces concrete; solar replaces non-renewable energy and glass replaces plastic. The main area, rooms and walkway decking will be constructed from environmentally friendly material composed of commercially grown timber, recycled plastic and bamboo. The primary power source will be solar energy with a mains back-up. "The lodge epitomises sustainable tourism", explains COO Craig White, "and in staying with us, guests will become part of our vision to pioneer a greener way to travel."   
The Wallow will capture a piece of you and never let go. We look forward to sharing this adventure with you, 01 May 2020.