Introducing The Pearls Swakopmund A Haven of Utmost Comfort and Serenity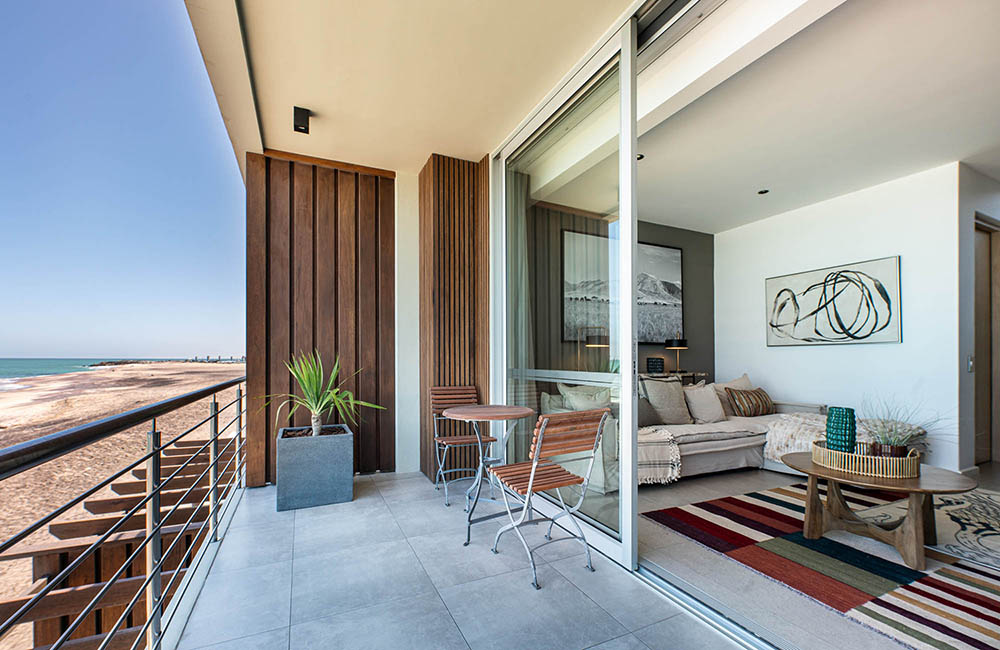 Gondwana Collection Namibia, renowned for curating exceptional holiday
experiences proudly unveils its latest addition to the upmarket Secret Collection: The
Pearls in the enchanting coastal town of Swakopmund. Set against the backdrop of
the rolling Atlantic Ocean, the Beach Pods offer guests uninterrupted views of
breathtaking sunsets, making it the perfect setting for a tranquil and romantic
getaway.
Situated just steps from the pristine beach, The Pearls promises a unique experience
that combines quality, warmth, and the comforts of home. This exclusive
accommodation beckons to those seeking a beautiful and comforting haven for a
memorable stay. With all meals and drinks included, a fully stocked kitchen and bar,
The Pearls truly have everything your heart desires.
The Pearls are part of a successful joint venture agreement with third-party investors
under the Gondwana Hospitality Management Company, a testament to the trust
and confidence in the Gondwana brand.
For booking inquiries and more information about The Pearls, please click here or
contact [email protected]
Gondwana Collection Namibia invites you to experience a welcoming home away
from home at The Pearls Beach Pods in Swakopmund, where the ocean's melody
meets heartfelt comfort and quality.