Imvelo Safari Lodges new conservation course for young adults to help safeguard Hwange's wildlife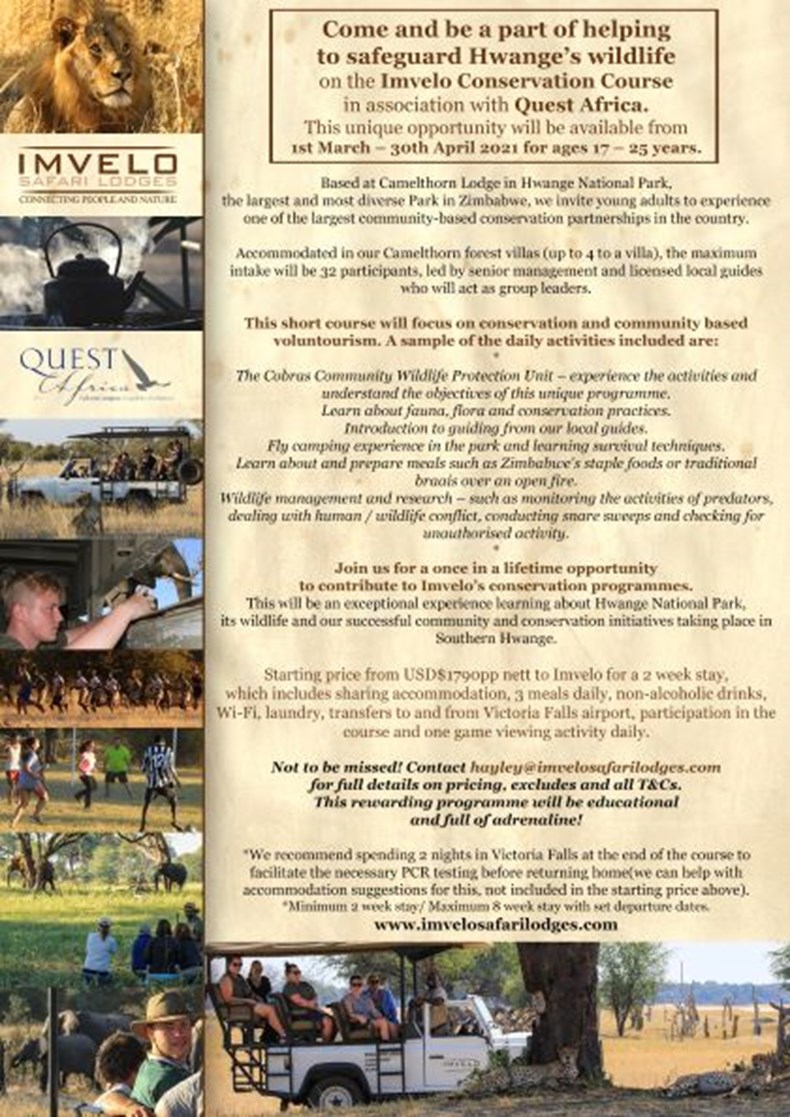 Imvelo Safari Lodges in association with Quest Africa has launched a new special edition Conservation Course for young adults.
The course will be run from Camelthorn Lodge, one of the largest community based conservation partnerships in Zimbabwe.
For more information or to plan this extraordinary experience contact: [email protected]
We look forward to immersing our next generation in true conservation in Hwange National Park led by our experienced team on the ground as well as offering the opportunity to enjoy the wonders of nature, lots of wide open spaces and for an in-depth cultural exchange in one of the most beautiful parts of the world.  There is no better way to learn and grow than through first hand experiences.