Hwange canoeing with Imvelo Safari Lodges - absolutely!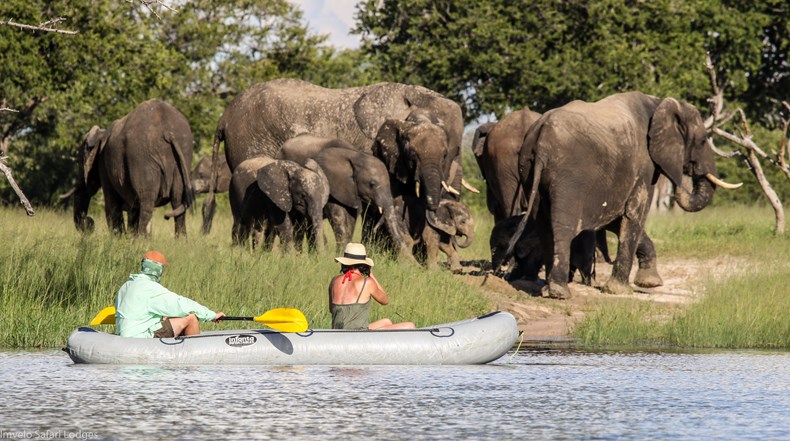 Imvelo continues to innovate and introduce world class safari activities for our guests to enjoy on safari with us in Hwange! Always ready to explore new ways to experience our magical environment, Imvelo's latest activity is canoeing – not on one of Africa's great rivers, but on Ngamo's seasonal wetlands.
Let's caution at the outset that this activity will be dependent on the season's rainfall; this current season's record-breaking rains provided a long-sought-after opportunity to 'test the waters.' The result? Slipping quietly along on a golden pond, drifting past photo opportunities with the game grazing on drier land- truly one of the most spectacular safari activities out there.
Pushing past a watery wonderland of lotus lilies, mesmerizingly close to wildlife, with no current pulling or whitewater rushing just ahead, will certainly be a memorable experience which we highly recommend!
This activity will be included in our all-inclusive rates at Bomani Tented Lodge and if the rains have been as exceptional as they were this season, this fun adventurous activity will be available from January - March. More details can be found in our video here. We cannot wait to share a paddle with you soon!