Historic return of elephants to Bellevue Forest Reserve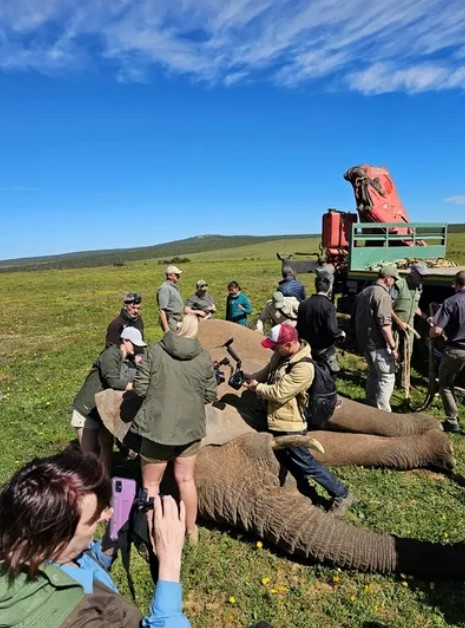 In a ground-breaking event, the first family group of elephants has been successfully moved from the Addo Elephant National Park to land where their forefathers once freely roamed.
History was made on the 22nd of August 2023, when two adult females, each with two female calves, along with three young bulls, were translocated from the Eastern Cape's Addo Elephant Park to the privately owned Bellevue Forest Reserve near Paterson
It has been a long-awaited day and the realisation of a dream for Bellevue's owner, Loodt Buchner, as elephants are finally reintroduced into their historic home range.
The original name of the area is Olifantskop (literally 'Elephants Head"), and elephants once freely roamed these verdant mountains and valleys full of richly diverse Albany thicket. Now, guests staying at Bellevue's aptly named Elephants Lodge will have the privilege of viewing the latest arrivals at close quarters.
Source: Algoa