Hideaways Mogotlho, Khwai River: In the Footsteps of Guides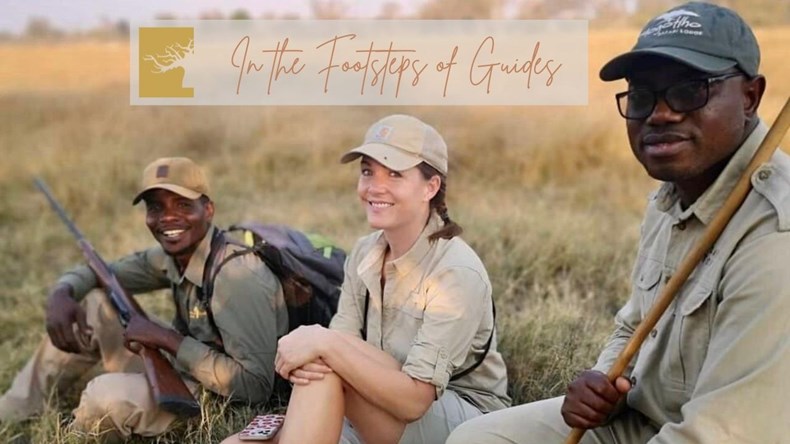 Empowerment is the word along the animal corridors at Hideaways Mogotlho, Khwai River.
Guides Roy Ngele and ​​Keoikagetsa Mphoyamodimo recently attended and graduated from the African Guide Academy, enhancing their skills as well as their careers.
During the course, the guides learn the mastery of tracking wildlife on foot, identifying the more intricate aspects of nature, as well as how to handle dangerous scenarios in the wild. Qualifying as a walking guide is the next step towards becoming a professional guide, the final destination on this career path. Mogotlho would like to congratulate and thank Roy and Keoikagetsa for their time, passion and commitment to our wild spaces, and the inhabitants within. 
"It means everything to me to have attained these qualifications, I am so thankful to Mogotlho Safari Lodge, Directors Mr Pretorius and Mr Kelly, Managers Mr Brendon Newton & Andrew Clarke to have given me the opportunity to undergo this training." Roy Ngele