Hideaways Goes Botswana!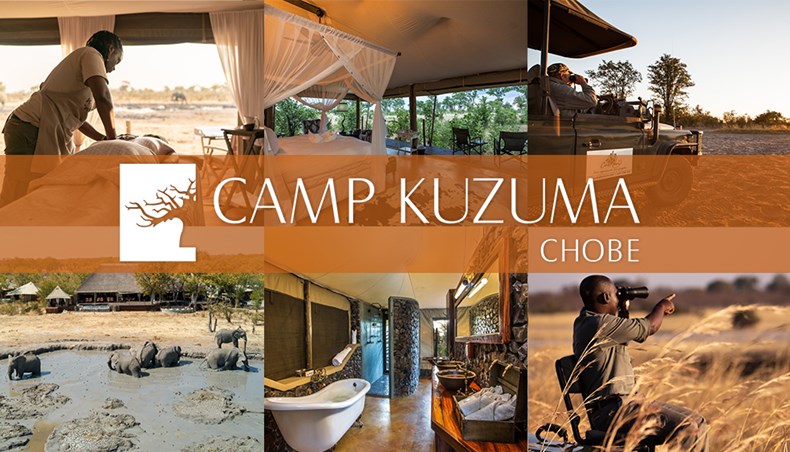 It is 2020 – our 20/20 vision had been clear for the last months of 2019 and we are proud to finally and officially announce that Hideaways 'is going Botswana'.
Camp Kuzuma in Botswana will be joining the Hideaways collection of life-changing experiences. The luxurious and secluded Boutique Tented Camp is a true hideaway, and the firm and real commitment to eco-tourism and providing a green travel experience is what makes this safari experience an unapologetically real fit for the Hideaways collection. 
Camp Kuzuma borders Chobe National Park in Botswana and Hwange National Park in Zimbabwe; here vast open plains and forest reserve create a busy wildlife corridor. It is unsurprising that it was voted one of the best seven best boutique lodges by the Kavango Zambezi Transfrontier Conservation Area (KAZA).
There is much to be excited about: the camp is only 1 ½ hours' drive away from Nantwich Lodge in Hwange, Zimbabwe; hot-air ballooning will be offered from May 2020 and Hideaways' conservation footprint will grow with the incorporation of Elephants without Borders.
Travel partners will be updated in the week of the 20th January with more information on contact and reservation details, exciting updates and other possible changes.
Should you have any queries in the meantime, please don't hesitate to contact our Sales Manager Nicole on [email protected].
We are looking forward to adding the Hideaways touch to this experience and sharing it with you and the world.