Hideaways' Celebrates 'New-world' Travel: Beyond the Lodge Episode 5: The Golden Safari Triangle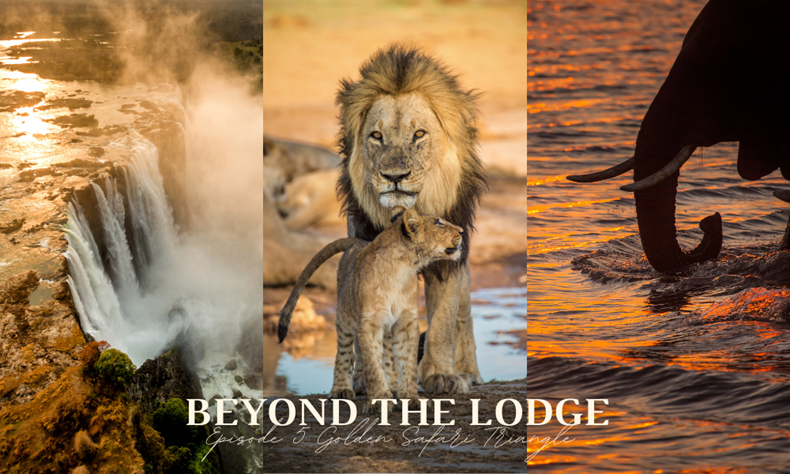 Having thoroughly explored the landscapes of our minds – the passports of our imagination filled with the stamps of our dreams – we are ready to dust off our sedentary boots and go exploring! In anticipation of adventure, Hideaways' has put together a safari which celebrates the essence of Africa: it's people, it's landscapes and its untamed wildlife. 
With Zimbabwe opening its borders, we have created a Golden Safari Triangle embracing new travel trends: Celebrating the diversity of safari by seeing the untamed wilderness by foot, hot-air balloon or the classic game-viewing vehicle, while exploring smaller areas.
Each Hideaways' safari experience has its unique character highlighting distinct qualities of the different areas. The Golden Safari is a combination of our three properties in Zimbabwe and Botswana, satisfying cultural, experiential and conservation-based encounters.
This 9 day itinerary has been crafted with connection at its core. Director Garth Jenman will be joined by Wendy Bourne from Safari Lodge, Terry von Guilleaume of DSA Vacations and Adam Filmore from Air-Ventures to speak into the various lodges and activities available to guests during this safari circuit.
Sign up to learn more about this golden opportunity, absorbing the energy of the mighty Victoria Falls, hot air ballooning above the Chobe National Park, walking safaris in Hwange and cultural encounters in Dete Village; truly encapsulating an African excursion.
See you there on Wednesday 16th September @ 18:00.