Green Safaris announces the opening of a a new bushcamp at Busanga Plains: Chisa Busanga Camp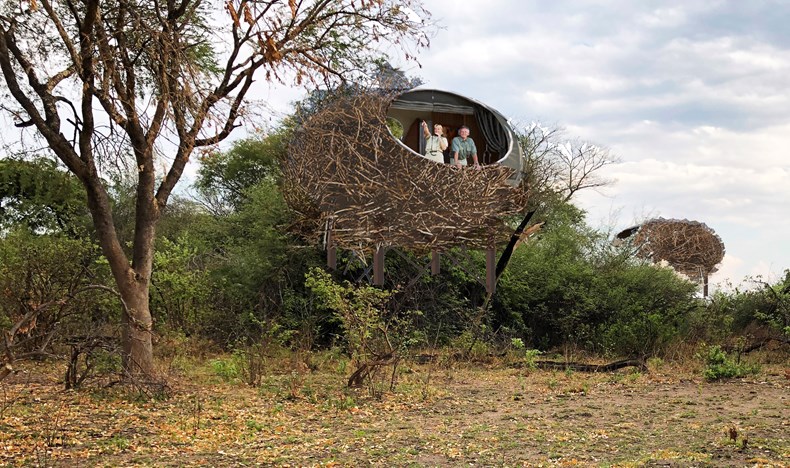 Green Safaris announces the opening of its third lodge, Chisa Busanga Camp (aka "the Nest"),  located in the heart of the magnificent Busanga Plains, in the Northern part of the Kafue National Park in Zambia. The Camp is expected to open 1st  June 2020. 
The camp lies on a beautiful island in the heart of the Busanga Plains, overlooking the massive vast floodplains and dambo'sthat  that teem with wildlifewildlife and birds. As the floodplains are mostly inaccessible during the summer from November to May, when as the rainfalls causes the water level to rise and turn the plains into a flooded paradise. As the water levels subside a vast floodplain is exposed. Accessibility returns in May, making Busanga a seasonal destination, open from June-November.
Chisa is the local Nyanja word for "Bird's Nest". A fitting title for a camp drawing inspiration from the weaver nests found in the area into its remarkable architecture. Four human sized guest units have been built as tree-houses, in the shape of birds-nests, raised up into the tree tops, blending into their surroundings and offering great views out over the flood plains, to perfectly blend-inwith nature.
Following the example set by Ila Safari Lodge, the Chisa Busanga Camp camp will feature the Silent Safaris product. All game drives will be operated by electric game-drive vehicles, using top of the range Safari conversions, all solar-powered, to enable silent safaris, experience even greater game sightings, closer birdlife interactions and enjoy the sounds of the bush.
The camp can be reached by plane from Lusaka (approx.1.,5 hours) or can be combined with a flight into Ila Safari Lodge (60mins) and a transfer to Chisa Busanga Camp (20mins). Combining the two camps in a journey is highly recommended as it provides an amazing opportunity to experience two very different ecosystems within the pristine wilderness of whatthe Kafue National Park.