Great Plains Foundation 12 Days of Giving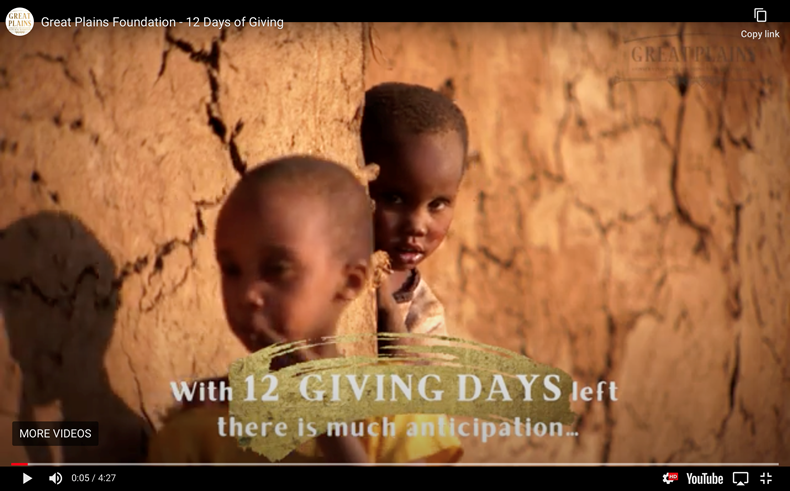 Great Plains has launched its 12 Days of Giving fundraising programme this Festive Season to spread joy and hope throughout Africa. Please watch the #12DaysBrighterFuture video to support any one of the twelve community and conservation projects supported by the Great Plains Foundation and donate through this link.
The twelve projects you can contribute to are:
1. Community craft projects shared with teh Maa Trust,
2. Traditional herding workshops shared with the CLAWS conservancy,
3. Project Ranger supporting rangers throughout Africa,
4. Great Plains Academy for students young and old,
5. Solar Lantern Project and
6. Solar Mamas bringing light and education into rural community homes,
7. Kids conservation camps in the wild,
8. Conservation Goals providing upliftment through sport,
9. Conservation Roots tree planting programme,
10. Rhinos Without Borders monitoring and protection,
11. Big Cats Initiative in partnership with National Geographic,
12. Maasai Olympics supporting the Big Life Foundation.
Whatever you can give will help tremendously. Wishing you all a wonderful Festive Season from Great Plains.