Governors' Sabyinyo Silverback Lodge Releases Two New Marketing Movies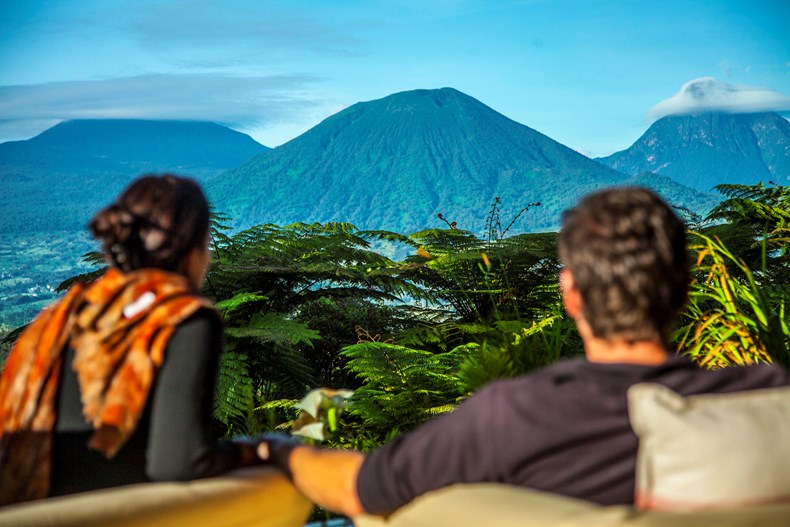 We at Governors' are thrilled to release two new marketing movies for our Sabyinyo Silverback Lodge in Rwanda.
To protect gorillas, you have to look after communities. Sabyinyo Silverback Lodge is a world-class lodge that was conceived and is operated by The Governors' Camp Collection. In partnership with The African Wildlife Foundation ("AWF") and The International Gorilla Conservation Program ("IGCP"), the idea was to develop a lodge whose revenue streams would improve the lives of local community members and directly support gorilla conservation. Owned by the SACOLA community via a trust, lease fees and a community development levy paid by every guest staying at the lodge are received by SACOLA.
Since 2006, Sabyinyo Silverback Lodge and its guests have contributed over $3.4 Million dollars in revenue to the SACOLA Community.
Our Gorillas and Communities mini-movie explains the incredible achievements of the SACOLA community, using this revenue to complete socio-development projects that have improved the lives of some 5'800 households. Please enjoy!
Gorillas and Communities - Sabyinyo Silverback Lodge Celebrates 10 Years of Conservation
We have also produced a marketing film showing our beautiful lodge and the exceptional experience our guests can expect during a stay, while knowing that they are making a very real and positive impact on community development and Gorilla conservation efforts.
Sabyinyo Silverback Lodge - A Stay With Us
For any questions, enquiries or to receive a file version of the movies, please contact us at [email protected].