Governors' Ready for High Season with a New Looks at Il Moran and Loldia House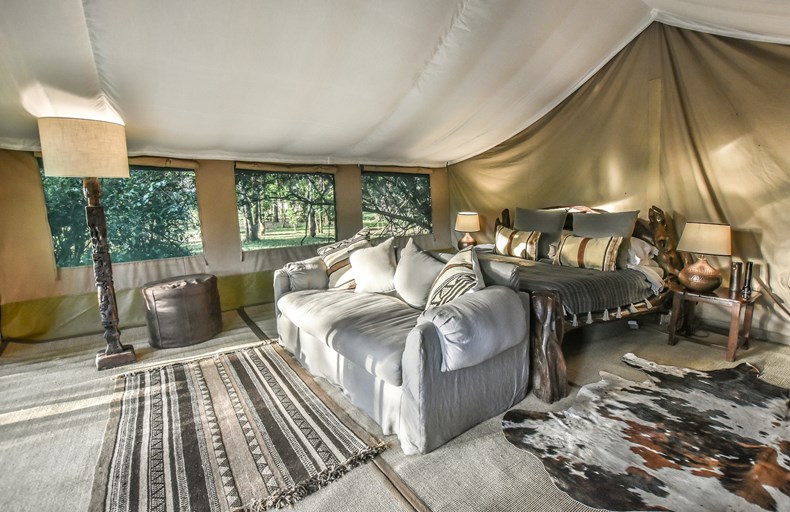 Governors' Loldia House and Il Moran Camp are launching into the upcoming busy high season with brand new looks after Phase 1 of a two-step refurbishment process was completed. Over April and May, the two properties received brand new soft furnishings and upgrade work, the results unveiled in early June.
Delicately patterned fabrics and lovely old style furniture have kept the classic theme of Loldia House but with a fresher feel, and are a treat to the eye. The complete interior makeover included a revamping of all guest linens and extensive painting throughout. 
Phase two of the Loldia's refurb will include a new swimming pool, strategically placed on the eastern side of the property so that it is easily accessible but not impacting views or the serenity of the Loldia gardens. The pool has a vista over Lake Navaisha and Mount Longonot, and will also include a spa and outdoor dining area for guests.
At Il Moran, a combination of muted tones punctuated by vibrant accents of Swahili and Morani colours has brought a lively but natural feel to all areas of the camp.
Later this year Phase 2 of the refurbishment process will see the introduction of a brand new expansive main area tent, combining a bar/lounge, reception and dining area set on beautiful wooden decking.
We look forward to releasing our newest marketing photos in a few weeks time.