Governors' Camp Collection facilitates large community food drive in the Masai Mara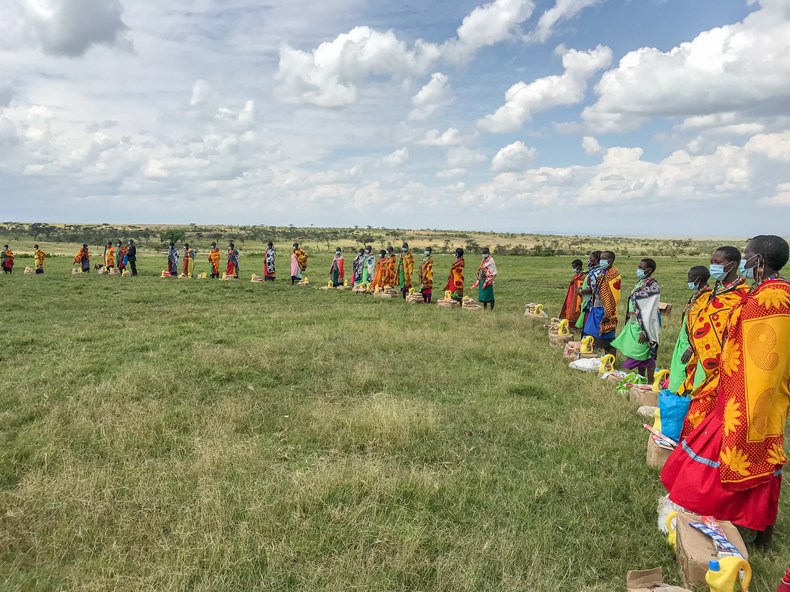 Governors' Camp Collection have facilitated their first community food drive in order to support eighty vulnerable families living in the Mara Rianda area. We distributed basic food supplies and hygiene products including 24kg of maize flour, 3L of cooking oil, 5kg of sugar, 100g of tea leaves, a bar of soap and a face mask to each of the families. 
This support will be provided for at least a further six months and we wish to thank our guests and partners who have made this possible. In particular, our long-time friends and supporters at The Mara Rianda Charitable Trust. Kenya's borders have remained closed to international travellers for over three months now; the knock-on effects for the tourism industry and all those who so depend on it have of course been devastating. It is therefore more vital than ever that we continue to provide support to those most in need as we navigate through these unprecedented challenges.