Good 'Gnus' From Sala's Camp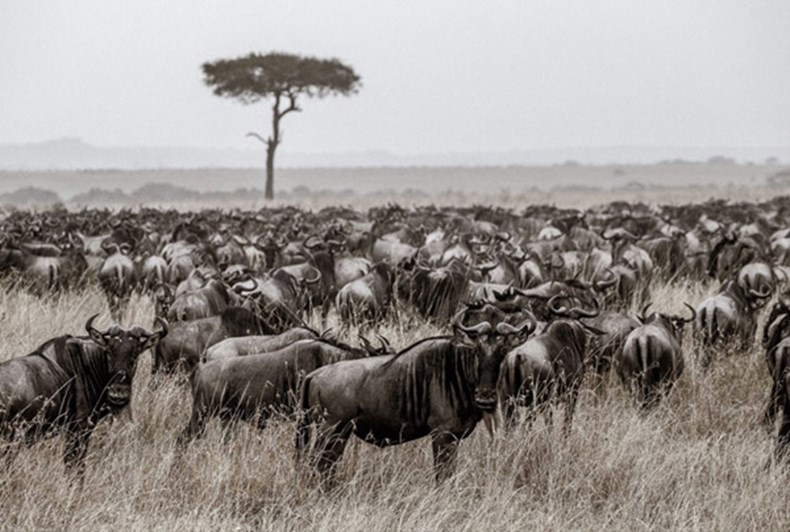 Tucked away in a wild, quiet corner of Kenya's mighty Masai Mara, The Safari Collection's Sala's Camp is privileged to witness one of the greatest shows on earth. Sala's is one of the first camps in the Mara to experience the legendary annual migration of wildebeest, which thunders by from June to September each year. Over 1.5 million wildebeest, zebra and antelope migrate clockwise around the Serengeti-Masai Mara ecosystem, travelling 800 kilometres and taking in two different countries as they court, mate, give birth and die along the way.
Sala's Camp is in a prime migration-viewing location and only a 45-minute drive from the key crossing points. We often enjoy our own mini-crossings in front of the camp as the wildebeest scurry across the Sand River, a calm comparison to the murky, crocodile-infested waters of the Mara River.
To celebrate the arrival of the wildebeest this year, we will be extending Sala's closure dates to 12th November 2018. We have small pockets of availability from mid-October onwards and you can read more about this amazing phenomenon here.