Ghana urged to lead the way for visa-free travels in Africa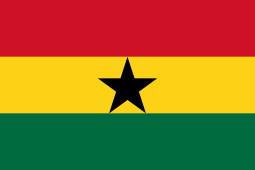 Following the establishment of the headquarters of African Continental free Trade Area in Ghana, Mr Prince Bagnaba Mba, President of Forum for Equity, a human rights Non-Governmental Organisation has appealed to the Government to spearhead its implementation.
"Ghana should be in the vanguard for the acceleration of continental emancipation for free movement and unity by intensive advocacy for the cancellation of visa fee for all Africans and the African in the diaspora.
"
You don't visa back home would expand our business frontiers'.
In a statement copied to the Ghana News Agency on Thursday in Accra, Mr Mba said much as governments of member AfCFATA countries were doing everything possible to realise their dreams, much was yet to be realised from the continental free trade across colonial demarcated borders of the continent.
"Our forebears like Dr Kwame Nkrumah's vision of borderless Africa should be a reality with our commitment to fast tracking of digitisation. Once, the identity is established, there is no need of a visa".
He said lands were abandoned and fallowed for many years and the younger generations had turned their backs to abundant natural resources in search for economic mirages and miracles in less endowed parts of other continents.
Source: News Ghana