From San Diego Zoo Safari Park to the Serengeti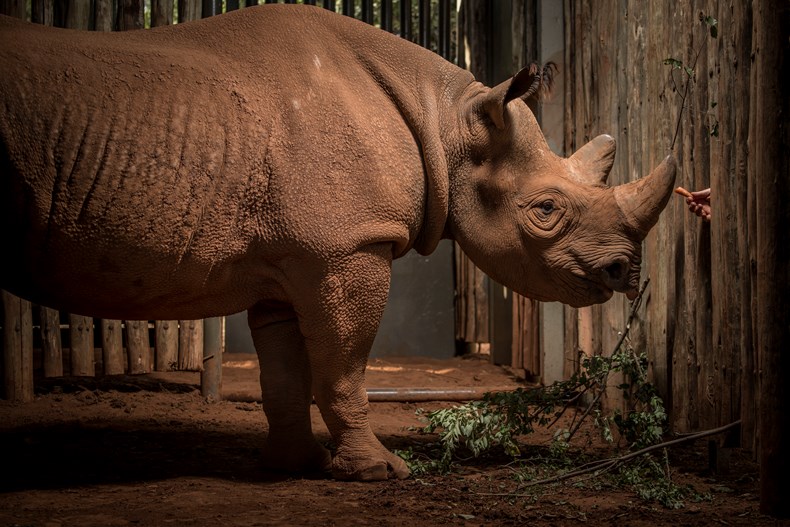 An eight-year old 1,157 kilogram eastern black rhino bull from San Diego Zoo has been successfully translocated by the Singita Grumeti Fund to the western Serengeti, in an effort to save this critically endangered species from extinction. The epic 68-hour journey spanned five countries, requiring three aeroplanes and two trucks.
Bred in the US, 'Eric' is now safe and well in the Singita Grumeti Reserve after an epic journey from LAX, via Belgium, Doha, Uganda and finally into Tanzania. With fewer than 750 black rhino remaining, the translocation completes the first phase of the Singita Grumeti Fund's Black Rhino Expansion Project.
Eric's new home is the exclusive 350,000-acre Singita Grumeti concession area in the western Serengeti where he will be protected and monitored by the non-profit Singita Grumeti Fund in close cooperation with the Tanzanian Wildlife Management Authority (TAWA).
Now safely in Singita Grumeti, Eric will reside in a rhino Intensive Protection Zone, along with another eastern black rhino female. With the help of a rhino behavior specialist, he will become acclimatised and sensitised to his natural environment over the next several months.
The establishment of a viable satellite population of breeding black rhino within the Singita Grumeti concession area by mid-2019 is expected to provide the stimulus for rhino population growth with dispersing rhino venturing out and recolonizing new territories within the greater Serengeti ecosystem.  As Stephen Cunliffe, Executive Director of the Singita Grumeti Fund, concludes, "Our ultimate goal and measure of success for the Singita Grumeti Black Rhino Expansion Project will be to have these reintroduced rhino breeding and thriving within their natural environment to the point where they start to disperse, and we see movement occurring between the various satellite rhino populations within the wider ecosystem."
Photography credit:  Ami Vitale (www.amivitale.com)
For media enquiries:  Singita, Tel: +27 21 683 3424, Email: [email protected], www.singita.com