Exciting new documentary filmed at Nkwali Camp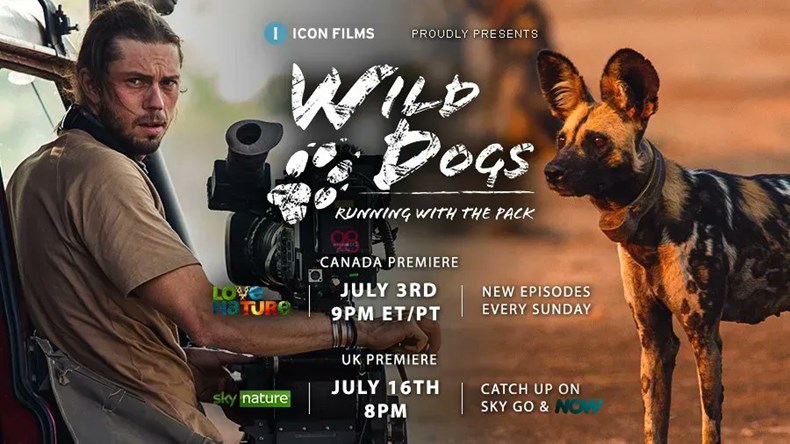 We were thrilled to have Julz Braavedt back in the South Luangwa Valley last year, after many years, this time working on his own new project which is now complete:
Wild Dogs: Running with the Pack, which he filmed in the wildlife rich area around Nkwali Camp where we were delighted to host him and his team!
This extraordinary documentary is a 6 part series combining observational documentary with blue chip natural history and introducing new, on-screen talent, wildlife cameraman Julz Braavedt as he visits South Luangwa National Park in Eastern Zambia to follow three wild dog packs for six weeks throughout the dry season.
Julz and the rest of the film crew worked alongside the Zambian Carnivore Programme in an area populated by some of the most stunning wildlife in Africa, recording some amazing footage of the lives of the alpha females as they battle to keep their puppies alive through the toughest time of the year.
Wild Dogs: Running with the Pack has already premiered in Canada on the Love Nature Channel but for those in the UK, make sure to tune in to Sky Nature on the 16th of July for the official premiere!
Once again Robin Pope Safaris is thrilled to be a part of such an incredible production and we hope you enjoy it!