Equestrian Escapades with Hideaways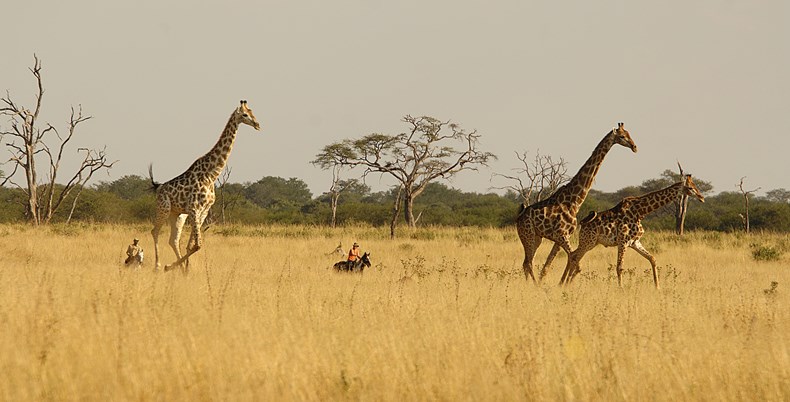 What could fit more into the Hideaways ethos of offering life-changing experiences than a 5-day horseback safari through the African bush, rounded off with 2 days of pampering at our bespoke eco-lodge Elephant's Eye, Hwange?  
This journey runs on the following dates: 
 - 21 to 28 November
 - 7 to 14 December
Guests explore the wilds of Hwange astride a living, breathing animal and rest their blissfully tired heads at semi-mobile tented camps deep in the bush. After this thrilling adventure, we welcome guests to Elephant's Eye to indulge in luxurious spoils such as a soothing massage at our spa, a relaxing soak in the bath with a view, excellent cuisine and a more than comfortable stay in tree-top tented chalets, and of course a game drives as well as an opportunity to engage with the nearby local community. The experience of being 'part of the wildlife' and 'one with nature is one of its kind.