Elewana Tarangire Treetops highlights the importance of Conservation areas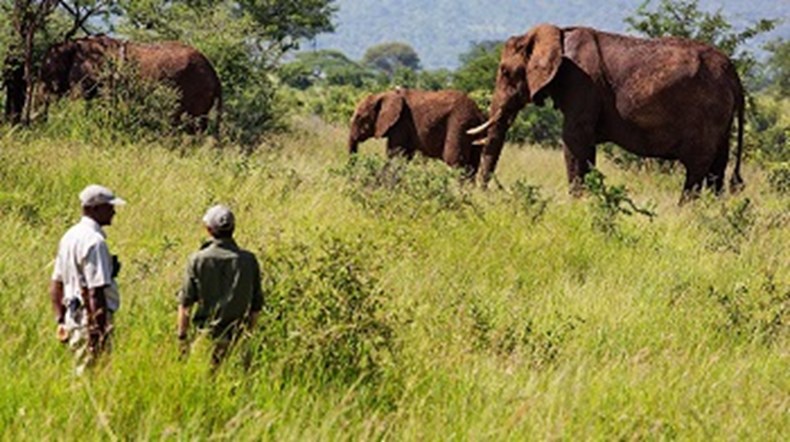 We are extremely proud of the work done in the Randelin WMA. The WMA (Wildlife Management Areas) concept provides communities with economic benefits and the Tarangire ecosystem is expanded for the wildlife. Protecting these areas are essential to the conservation of our wildlife and working with the communities within Tarangires is the key to its success.
The Tarangire ecosystem in northern Tanzania covers approximately 25,000 square kilometres and is a key habitat for many East African savanna mammal species. Wildlife Conservation Society (WCS) Tarangire Elephant Project uses research and training to ensure that local communities, TANAPA and other conservation partners have the information and resources needed to sustainably manage and benefit from this ecosystem. The project celebrated 25 years of elephant research in 2018 – during which time over 1,000 elephants have been individually identified and are monitored monthly. 55 new elephant births were recorded and Tarangire is currently one of the few elephant populations in Africa where elephants die of old age. As part of the project's ongoing work supporting community conservation, a new a Community Customary Right of Occupancy (CCRO) established the Makuyuni elephant dispersal area and game scouts covered over 7,500 km of anti-poaching patrols in Simanjiro. Several reports were published on wildlife abundance and distribution across the Tarangire-Simanjiro-Makame ecosystem further underpinning effective protection of this important landscape.
Come and stay at Elewana Tarangire Treetops and experience this incredible ecosystem for yourself, with is stunning landscape and abundant wildlife. Situated in a community led Wildlife Management areas, known as Randilen, guests of Elewana Tarangire Treetops enjoy a secluded and private safari experience. As the camp is located in the WMA, activities such as bush walks and night game drives are possible, which are not permitted in many other areas.