Elewana Collection Celebrates World Giraffe Day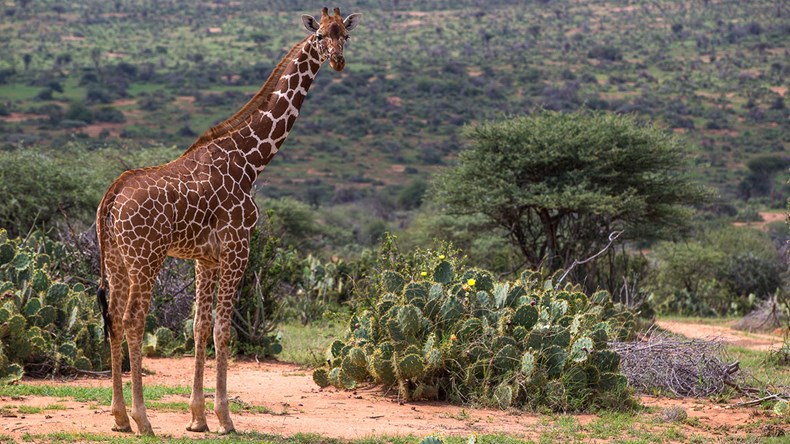 21 June 2018 marks #WorldGiraffeDay, making it the perfect time to share the latest Reticulated Giraffe Conservation program update with you.
Over the past 20 years, we've seen a 70% decline in the reticulated giraffe population, with only 9000 now left worldwide. To help address this, our partners began a collaborative giraffe conservation initiative in May 2016 and was launched between Giraffe Conservation Foundation, Northern Rangelands Trust, Loisaba Conservancy, Namunyak Wildlife Conservation Trust, The Nature Conservancy and San Diego Zoo Global Wildlife Conservancy. The community-led project uses social and ecological methods to help sustainably preserve the reticulated giraffe species in the wild.
In June 2017, seven reticulated giraffes were fitted with GPS satellite tracker units on Loisaba Conservancy. The data collected from these units have allowed greater insights into giraffe movements in the region.
To read the full report and blog click: http://bit.ly/2lnCtdy.
Elewana are proud to partner with TNC and Loisaba Conservancy where this valuable conservation research is happening. All revenue generated from Tourism activities on Loisaba is carefully reinvested into the conservancy and the surrounding communities. We are extremely grateful for the fantastic work that SDZG and The Giraffe Conservation Foundation are doing and look forward to supporting it in the future.