Earth Lodge Unveils New Look Luxury Suites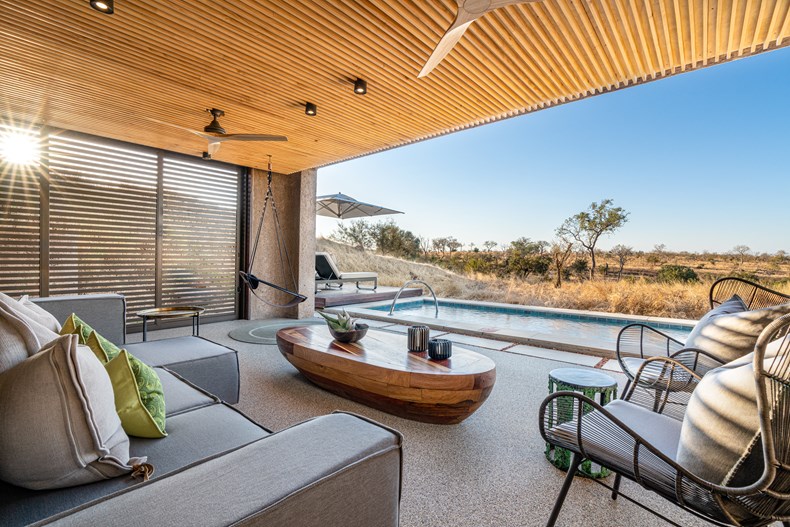 After its initial unveiling in 2001, we are delighted to present the newly refurbished luxury suites at Earth Lodge.
The vision from the design team was to seamlessly blend the architectural masterpiece into the surrounding environment by the use of skilfully selected materials and textures which are in total harmony with nature.
Examples of this are an arrangement of kudu horns, a bespoke slate drinks cupboard, a leather headboard topped with a burst of handcrafted metal birds, the use of luxuriously rich timbers and distressed copper clothes rails.
The bathroom embodies elegance, sophistication and luxury with the use of cool smooth marble, solid Kiaat timber vanities, polished stone basins, all contrasting beautifully with the rough earth-like texture of the walls.
The new terrace lounge, framed by a new full-length pool, is a wonderful space to view animal activities in the surrounding natural splendour.
It features timber fans which lazily turn above an oversized couch, handmade solid Zambezi hardwood pod-shaped coffee table and leather hanging sling chair.
The new suites encourage inspiration, rest and quiet reflection on the timelessness of nature while paying homage to four decades of our world-class reputation in safari lodges.