David Dobrik and EcoTraining showcasing South Africa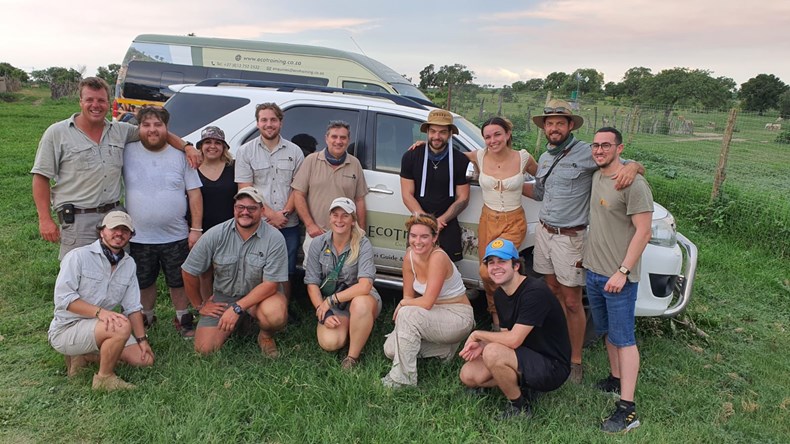 Youtube celebrity David Dobrik travelled to South Africa with EcoTraining for his new show "Discovering David Dobrik"
EcoTraining, known in the industry as the leader and pioneer in nature training, under its projects department, was entrusted to plan, organize, and deliver David Dobrik's first trip to South Africa.
Alongside its specialist providers, the company is known for its ability to provide unique content and experiences that fit its client's needs. "It was a challenging project to plan amidst ongoing covid travel restrictions and impacts. We wanted to ensure that we understood the type of experiences needed and the exact nature of the outcomes needed for this unique client and his followers. It had to work for their audience from a social media perspective as well as provide the content needed for the Discovery+ travel episode", says Corne Schalkwyk, head of Sales and Project development at EcoTraining
The hard work paid off in the end, and EcoTraining is confident that the travel episode for Discovery+ will have the same results as the initial social media being release.
The first vlog is skyrocketed to viral status within 24hours, currently ranking number two globally and trending with more than 4.5 million views in its first day (not bad for one day). 
EcoTraining would like to thank all the products and providers involved in assisting South Africa to showcase this destination to a wider audience globally. "Tourism has been under immense pressure over the last two years, and we are thankful for the opportunity to bring the country to a large audience within a niche market", says Corne Schalkwyk.
What is David Dobrik's new show about?
"Discovering David Dobrik" will feature Dobrik travelling to various countries with members of his YouTuber collective the "Vlog Squad" and will run for 10 episodes on the Discovery Channel-owned streaming platform. South Africa will be featured as the 3rd episode of the travel series. 
David created his first YouTube channel on 20 December 2014. Two years later, he had already surpassed the one-million subscribers' mark. Currently, the channel boasts over 18.3 million subscribers and 6.3 billion views.
"It's everyone's dream to be able to travel the world with friends and now I get to do that with Discovery. I feel so lucky and grateful, and I can't wait to go on this adventure, meet new people, try new foods, learn new cultures and continue to be a positive voice for the DACA community," Dobrik said in a statement released by Discovery Channel.

For more information please contact:
Corne Schalkwyk
Email: [email protected]
Tel: +27(0) 83 738 0966