Country Catch Up with The Africa Hub | 5th & 6th September 2023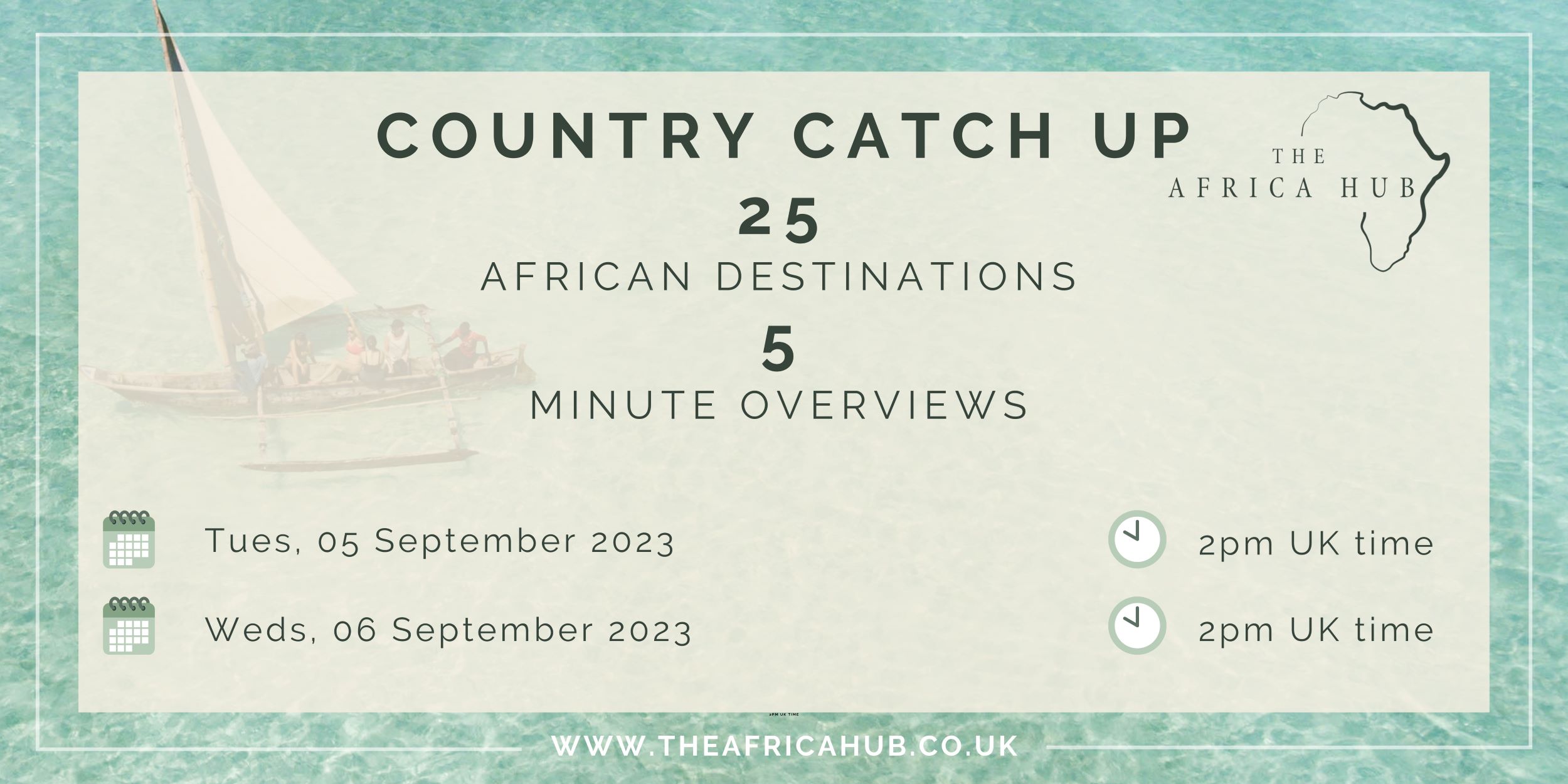 The Africa Hub will be kicking off September with our popular 'Country Catch Up' which we have split into two days given the number of destinations we will be covering.
Brought to us this time by Safari Portal, this series is where our Destination Experts will each give a live 5-minute update on their various countries.
Expect to hear about new experiences and property openings you can book for your clients, updates into accessing the countries and anything the experts feel is necessary, so you're entirely up-to-speed on selling their destination,
Click HERE to register for each day.
Tuesday, 5th September
Zimbabwe
Ethiopia
Seychelles
Malawi
Namibia
Republic of Congo
Zambia
South Africa
Sudan
Mozambique
Egypt
Wednesday, 6th September

Madagascar
Maldives
Mauritius
Tanzania & Zanzibar
Kenya
Sao Tome & Principe
Morocco
Sierra Leone
Uganda
Rwanda
Botswana
See you there!

[email protected]
www.theafricahub.co.uk