Consultant Chef creates tantalising new Menu offering for The Elewana Collection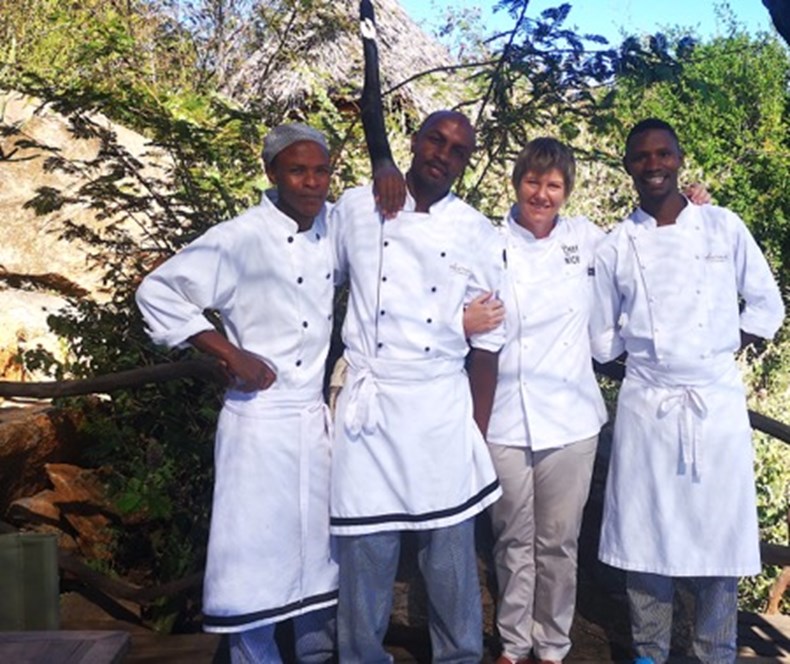 Our Consultant Culinary Trainer, Nicola Bryden is currently working her way around the properties within Elewana kitchens bringing our food alive and energizing our Chef Teams. Nicola's cooking style is influenced from her vast experience working and traveling all over the world from Scotland to France and even as far afield as Australia. Drawing on this knowledge and experience our new menu's feature combined flavours with an African inspired twist.
Each one of our Elewana Properties is so unique in their environments and Nicola wants our food experience to reflect this. "As a chef, I feel like I have an obligation to our guests to source sustainably and to include the highest quality local ingredients on the new menus" Nicola says.  Working with Local Kenyan produce and incorporating fresh ingredients from each of the property Shamba's (Vegetable Gardens). This incredible organic produce is woven into all her new creations.
Our teams and guests are loving Nicola's influence on our one step closer to nature outdoor dining experiences.  The new take on safari dining means that guests can now experience a unique culinary circuit. The new inspired menus and ambiance has been well received and the "wow factor" is evident with positive feedback received from guests.
Last but not least Nicola and her teams have shared some passion for cooking and self-development with the local schools that we support through our "Land & Life Foundation" It is planned to continue this initiative into 2020.