Classic Portfolio - Improvements to trusted web portal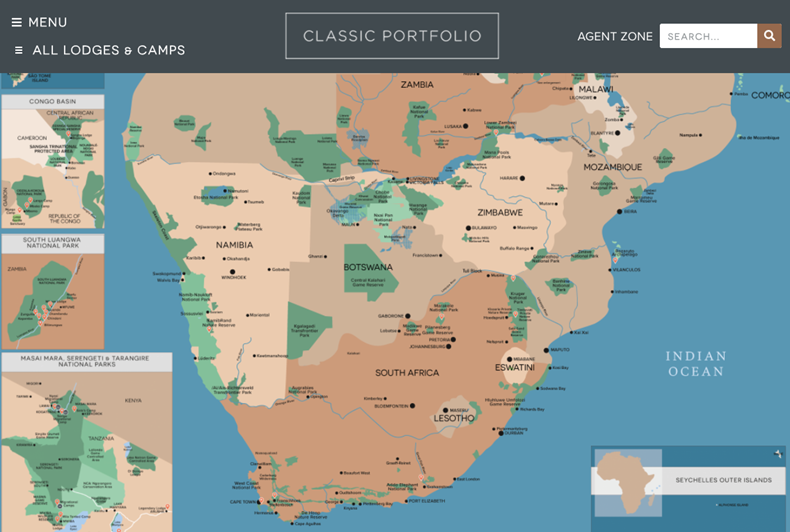 Classic Portfolio strives to be the most trusted resource of information for our trade partners across our collection of truly unique experiences.  We take a multitude of content styles and formats, condense the information and design easy to use documents.  Since we launched our new website 8 weeks ago we have been delighted with the fabulous response and had over 3,600 active users since mid-August. We have listened to the constructive feedback and made a few critical changes to improve the user experience for our trade partners:
PASSWORD ACCESS REMOVED: Our website is a B2B platform, it has been designed for our trade partners, so we have removed all passwords and made the information they need and trust easily available, including our new online image portal. 
DOCUMENT DOWNLOADS: Each member page now has all their key documents ready to download. No password just click and receive. Please note we only display rack rates.
AGENT ZONE: We now have a quick download section of ALL Rates Sheets and Fact Sheets and an easy to use availability filter with real-time access to our members res systems. There is a link to request your Agent Nett Rates.
SPECIALS: We have added a section which features all Special Offers across all members in one easy location.  You can find this under the Menu tab.
CLASSICS MAP: Our map is as informative as ever but now purely digital. 
Our web platform has been designed with our trade partners in mind, here we share access to all the key documents that assist them in making sales across our Portfolio. 
Click the link and explore the site: www.classic-portfolio.com