CITW Provides Unwavering Support to Namibia's Remote Communities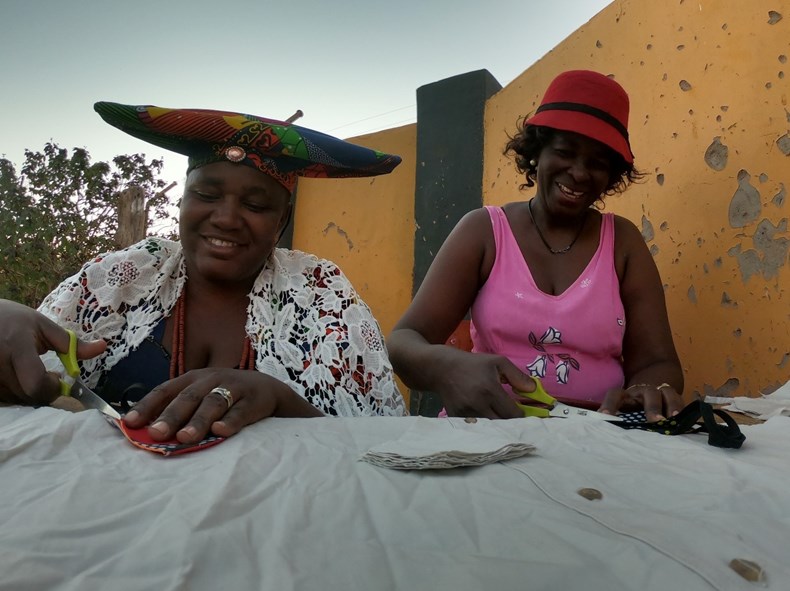 Since the start of COVID-19, Wilderness Safaris and its non-profit partner, Children in the Wilderness (CITW), have continued to provide crucial support to rural Namibian communities through educational assistance, the provision of Tippy Taps in remote regions and reusable face mask materials. Ongoing food parcel deliveries are providing relief to the Himba community near Wilderness Safaris Serra Cafema, and the donation of a lion-proof kraal to a farm in Damaraland has greatly assisted with livestock protection, helping to combat human-wildlife conflict in the region. 
In conjunction with the Head of Department of all mobile schools, CITW undertook a mission to implement Tippy Taps at various water collection points in villages, reaching extremely remote communities as far as the Himba community of the Otjinungua village in the Marienfluss Conservancy. The organisation provided the associated transportation as well as the materials for this project, such as the containers and soaps, for the construction of a total of 400 Tippy Taps for schools and communities.
In helping to fight the spread of the pandemic, Wilderness Safaris Namibia also donated 250 outdated, but unused, uniforms to the Warmquelle and De Riet communities to make face masks for local school children at De Riet Kindergarten, Jacob Basson Combined School in Bergsig and Warmquelle Primary School.
In addition to delivering monthly food support, valued at approximately N$7 000, to the Himba community near Serra Cafema, CITW has assessed the needs of the productive Sesfontein community garden that feeds 80 households, and will contribute vegetable seeds and fruit trees to the garden during the COVID state of emergency period. The community members are extremely grateful and are already growing pumpkins, carrots, onions, wheat and watermelon, making a positive impact on their long term food security.