CITW Distributes over 100 Food Hampers To Zambezi Communities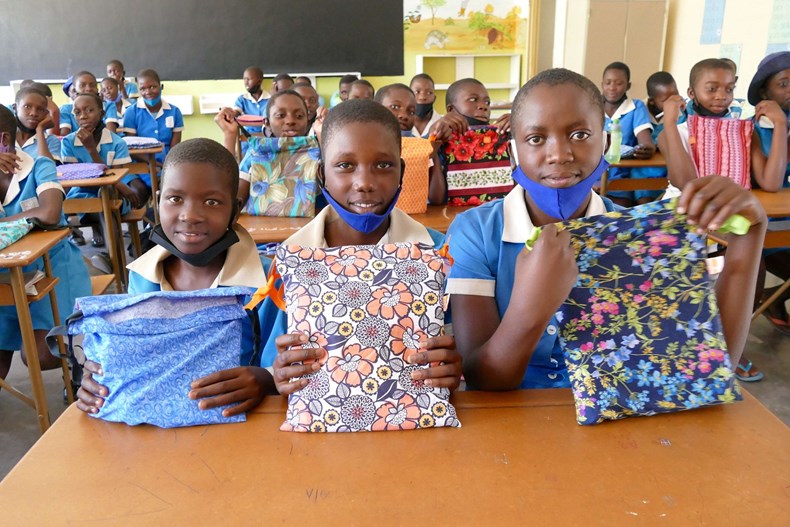 Wilderness Safaris' non-profit partner, Children in the Wilderness, has delivered over 1 000 food hampers to various communities in the Zambezi region since the start of COVID-19. In addition to these food relief efforts, 71 Days for Girls hygiene kits were distributed to students at St Mary's Primary School in Hwange last week, giving them a vital opportunity to attend school and to be present for the rest of the academic year. 
Containing essential food items including maize meal, rice, peanut butter, sugar beans, salt, cooking oil, and soya chunks, the food packs will help hugely towards the food insecurity brought about by COVID-19. The poverty issues faced by many families, many of whom were already struggling, have been exacerbated. Thus, these food packs have taken some of the pressure off beneficiaries, by providing much-needed sustenance for their dependants.
CITW has also continued driving various other important empowerment initiatives during this time, including the establishment of worm beds and fertility trenches in the Jabulani community garden a few weeks ago, and the completion of a community meeting hall. This simple but effective structure provides a place for income-generating groups to gather and work on their projects, sheltered from the hot sun.
Click here to read more about the 'Days for Girls' distribution, and here to watch a short video highlighting CITW's food-relief efforts in Zimbabwe.