Auric Air - Safety, Hygiene and Sanitization Video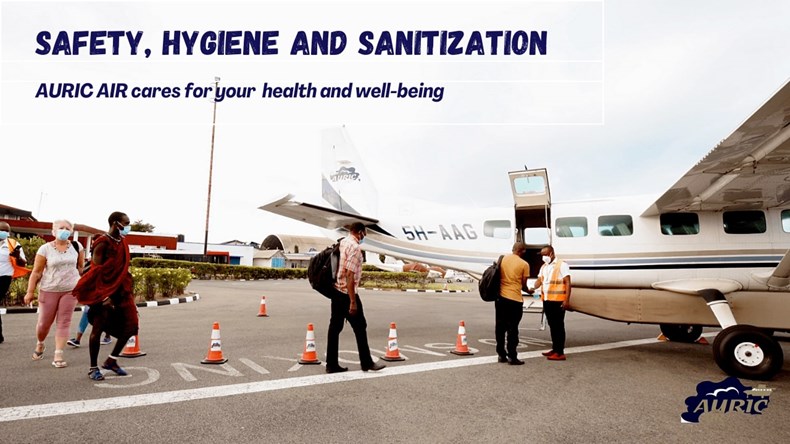 Partners, as we learn to live with COVID-19, life will return to normal eventually. We will adapt to return to work, to attend meetings and gatherings, to fulfil the needs of daily life which require interactions and to go on holidays with our loved ones.
As this happens, rest assured that we, Auric Air Services Limited, recognize this and are taking the necessary steps to keep you as safe as possible.
Procedures related to aircraft sanitization, personal, personnel and surroundings hygiene as well as checking in and boarding have been developed to minimize risks associated with COVID-19.
We are ready when you are!
Karibu Serengeti, Karibu Selous, Karibu Zanzibar, Karibu Tanzania. 
Watch Auric Air - Safety, Hygiene and Sanitization Video

For more information on our Standard Operating Procedures in response to COVID-19, click here