AURIC AIR and MONTE sign agreement to explore zero emission propulsion technologies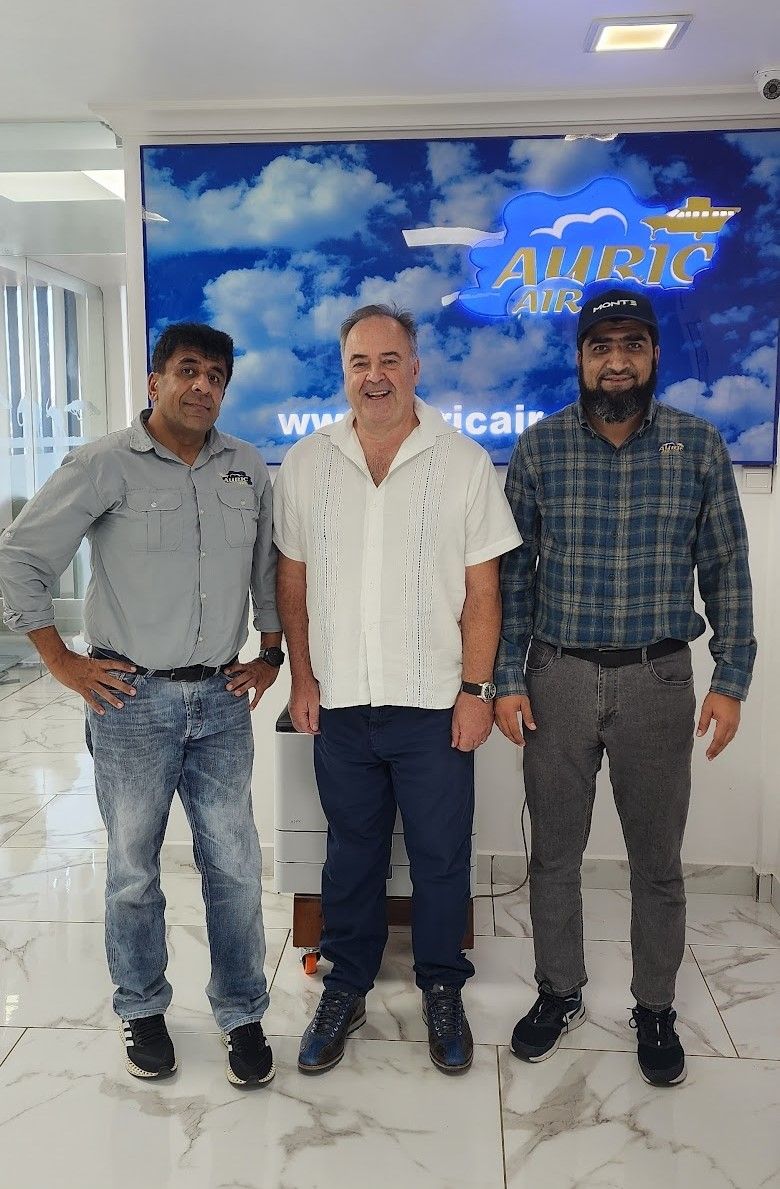 Auric Air is excited to announce a collaborative agreement with MONTE, marked by a meeting between MONTE's Executive Chairman, Raymond Eyre, and AURIC AIR SERVICES LIMITED's Nurmohamed Hussein and Sajid Hussein.
This agreement signifies a mutual commitment to explore the conversion of Auric Air's fleet to low/zero-emission propulsion technologies. MONTE will work with Auric Air to identify the most suitable propulsion technology for Auric Air and will offer financing for the conversion of Auric Air's fleet once this technology is approved and certified.
Auric Air is a charter and scheduled flight operator in East Africa and one of the largest operators of Cessna Grand Caravans in the world. Auric Air has provided flights to customers for safari adventures, access to remote destinations, and business operations for over two decades. Auric Air is committed to reducing emissions from its fleet of Cessna Grand Caravans.
MONTE has now signed agreements with over 25 aircraft operators with a total fleet of over 200 aircraft who have committed to working with MONTE to decarbonize their fleets.
Auric Air is looking forward to working with them to pioneer decarbonization in regional aviation together!