AccorHotels and Mantis Invest in the Future of Tourism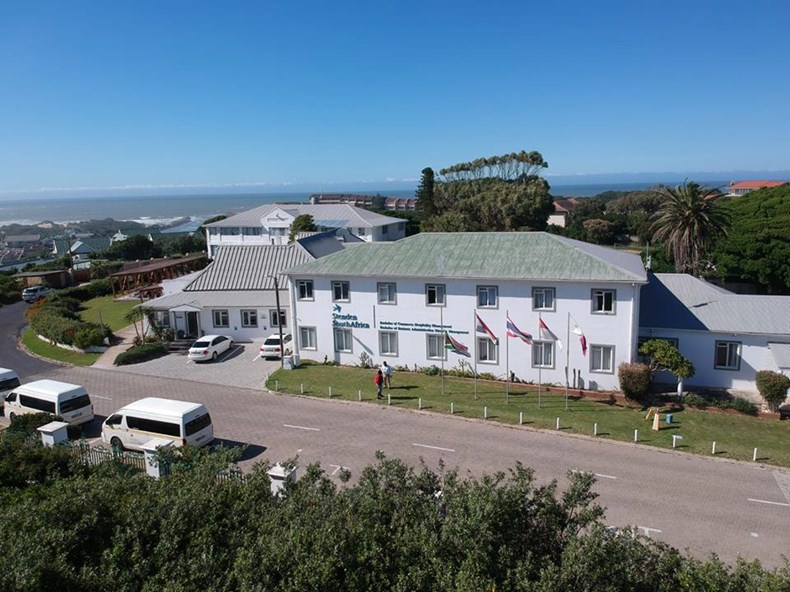 AccorHotels and Mantis are excited to announce that Bulelwa Maxam and Tumelo Daniels are the recipients of the Accor/Mantis bursary to study towards a B.Com Hospitality Management at Stenden South Africa in Port Alfred, Eastern Cape. Stenden South Africa offers a Bachelor of Commerce degrees in Hospitality and Disaster Management. Stenden is a private university and strives to give students from disadvantaged backgrounds access to education with the assistance of private companies such as AccorHotels and Mantis.
The students will receive infrastructural support including accommodation, a laptop, and stationery. Ronel Bartlett, Student Affairs Manager at Stenden, explained that Stenden has an effective programme in place to ensure that all new students are integrated into the campus lifestyle. They will also work at MyPond Hotel which is managed by the University to develop their skills in various aspects of hotel management. This is a fantastic opportunity for real-time learning as they will work with real hotel guests in a fully operational establishment. The students are fortunate enough to be guided by Stenden graduates and previous bursary students such as Gcobisa Gwavu, Restaurant Duty Manager at MyPond Hotel. Gcobisa said that the real world learning that takes place at MyPond Hotel allows the students to gain operational and life skills as they learn to manage their time and make the most of work, studies and play. Gcobisa said that she enjoys assisting the students who, like herself, have come from disadvantaged backgrounds because she understands what their unique journey and strives to use her personal experience to help them grow into confident hospitality professionals.
The 2019 AccorHotels and Mantis bursary students began their academic careers on Monday, 28th January. They are both from a township community outside Port Alfred.
Bulelwa matriculated in 2007 and had to immediately find work to support her family. She worked at a resort outside Port Alfred where she climbed the ranks within housekeeping, the kitchen and Front of House. When the time came for her youngest sibling to leave home and go to university, Bulelwa realised that it was time to fulfil her dreams of becoming a graduate in hospitality management. Bulelwa will play an integral part in skills upliftment in her community by introducing hospitality as a career choice among young people in the townships and training them.
Tumelo completed her schooling in 2018, and is eager to follow in her mother's footsteps, and beyond, by becoming a professional hotelier. Tumelo says she looks forward to discovering her full potential and seeing her dreams realised. She also hopes that becoming a graduate will inspire younger family members to reach their goals.  
AccorHotels acquired a 50% stake in Mantis in April 2018 and one of the results of this partnership was the formation of the Community Conservation Fund Africa. The CCFA is a registered NPC which was initially funded by AccorHotels and Mantis due to their recognition of the urgent need for the tourism industry to play a greater role in conservation and community transformation in Africa. In addition to the full bursaries, Mantis also give an annual award to a Student showing academic prowess and an interest in improving communities in and around Port Alfred. On Monday, 28th January this award was given to Zimbabwean-born second-year Disaster Management student, Ashley Miller. Ashley showed great commitment to her studies and proved to a reliable team player in her class. Her contribution to community transformation in 2018 showed her up as a deserving candidate for the prize for 2019.