A lion renaissance in Malawi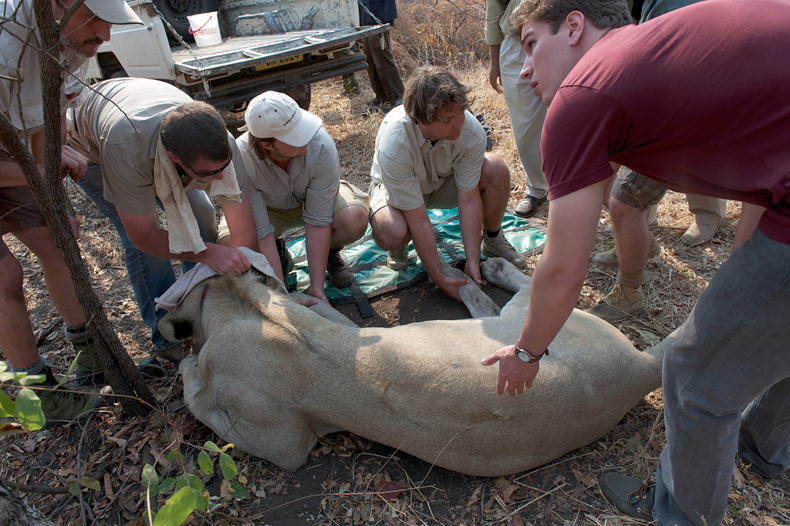 World Lion Day is celebrated annually on the 10th of August! As the lion population thrives in Malawi it is hard to believe that not so long ago there were no lions at all in Majete Wildlife Reserve or beyond.
Robin Pope Safaris has been committed to responsible tourism from the onset of it's formation, in 1986. In 2011 we opened Mkulumadzi Lodge in the heart of Majete Wildlife Reserve thus when the opportunity arose to bring back lions to Majete Wildlife Reserve in 2012, we were thrilled we could play a part of it!
After endless months of planning, the lions (who originated from the Pilanesberg National Park and Madikwe Game Reserve) began their journey to Majete on the 30th of July 2012. There were two aircrafts, a Grand Caravan and a Quest Kodiak, which had the interior cabins specially tailored to accommodate the large predators and had a special crew that included veterinarians, ecologist, journalists, and of course, the lions themselves.
This really was no easy feat! Large-scale animal translocations such as this can go dangerously awry, and the high costs and high risk might leave many of us asking, "Why bother?" but the presence of these iconic predators are crucial for the healthy functioning of the natural ecosystem. Their reintroduction would also boosts tourism and this in turn has a tremendous impact on the socia-economic growth of Malawi. So it really was a no brainer – this translocation needed to happen!
Upon arrival in Malawi, the lions then spent another month in a specially design boma within Majete Wildlife Reserve where they acclimatized to their surroundings.
Ton de Rooy, the managing director of Robin Pope Safaris was present when the lions were released into the Majete wilderness on the 25th of August and even got to ride in the vehicles with the sedated lions as they were transported to a spot along the Mkulumadzi River not too far from Mkulumadzi Lodge! The sedated lions were offloaded next to a fresh impala carcass and administered with a reversal drug. As they came to, the lions moved towards the impala carcass and it wasn't long before they started fighting over it, much to everyone's delight as this tussle signified that all was well!
Fast forward to 2022 and the lion population in Majete is flourishing so much so that the park has been able to supply neighbouring Liwonde National Park with lions for its re-introduction project – which was a profound conservation moment for Majete as well as for us!
Read the full story about this historic relocation here: Lions return to Majete