A decade of success for the S.A.C.T. Tracker Academy at Samara Private Game Reserve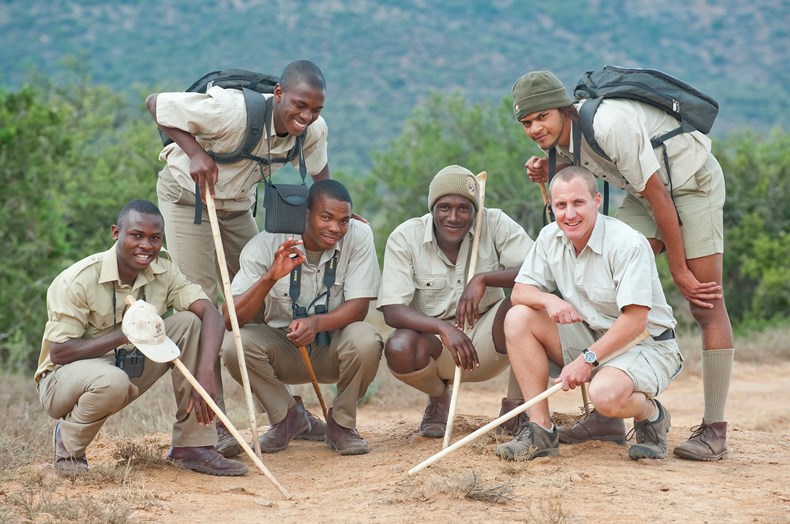 Samara Private Game Reserve, home of the Tracker Academy, is proud to celebrate the Academy's tenth anniversary this month.
Alex van den Heever, General Manager of the Tracker Academy, says that the NGO – which falls under the banner of the South African College for Tourism and is funded by the Peace Parks Foundation – was established at Samara Private Game Reserve in 2010, with just eight students, thanks to the generosity of Mrs Gaynor Rupert. It wasn't long before a second campus (with capacity for a further eight students) was set up at Londolozi Private Game Reserve, giving upcoming trackers an opportunity to test their skills in different terrain. The most recent campus, located at Tswalu Kalahari Game Reserve, opened its doors in 2017.
Capable of accommodating 24 students across three campuses every year, the Tracker Academy has trained 150 tracker graduates in areas such as anti-poaching, wildlife monitoring and ecotourism since inception; an impressive 135 (94%) of whom have gone on to find formal employment in these industries. 
This is significant, Van Den Heever explains, because most graduates joining the Academy are unemployed youths from rural areas, who are uncertain about their future. "Our curriculum isn't simply about preserving the traditional tracking techniques which were starting to disappear, although that is vitally important. It's also about instilling a culture of conservation, because our graduates go on to spread the message to their communities," he points out.
Many graduates receive job offers even before they have completed their courses. 
"Our goal now is to establish more campuses in more countries – an objective that's entirely within our reach, as we have no need for extravagant infrastructure beyond tents.