22nd meeting of the management committee of Asecna, Grand Hotel Djibloho-Equatorial Guinea 9-10/08/2018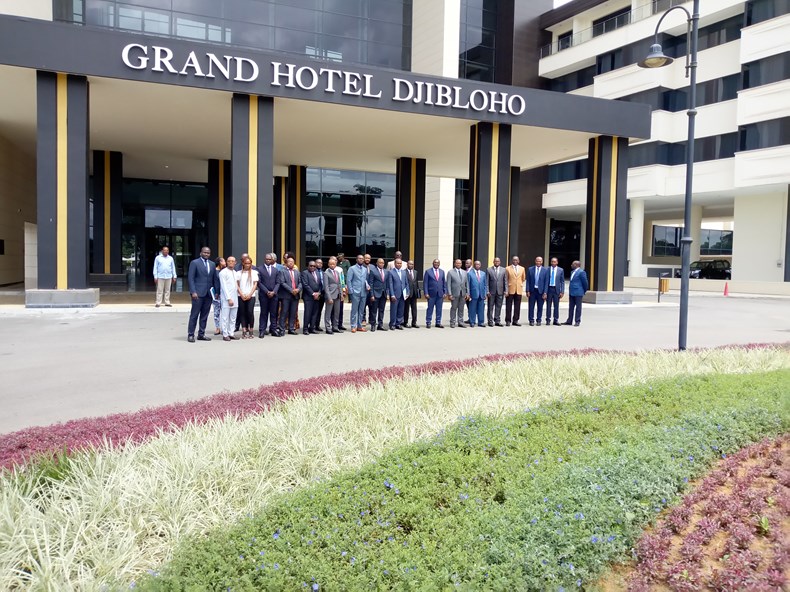 The past weekend, on 9 and 10/08/2018, it was held here at the Grand Hotel Djibloho, Djibloho province the 22nd session of the National Aeronautical Activity Management Committee of Equatorial Guinea of ASECNA (agency for the safety of air navigation in Africa and Madagascar).
In addition to the various technicians and specialists of civil aviation of Equatorial Guinea, were present the following persons:
- the National Delegado Mr. Fortunato Esono Obama
- The National Representative, Mr. Ciriaco Ntutumu Nguema Obono
- the Minister  of Civil Aviation, Mr.  LEANDRO MICO ANGÜÉ, deputy minister Mr. Luciano Esono Bitegue
 - the Minister of Finance and Budget, Mr. LUCAS ABAGA NCHAMA
- Also were present the General Accountant, the Director of Human Resorces and the Director of Finance of Asecna , all of them arrived from Dakar, Senegal .
The event ended with a gala dinner on the evening of 10/08 at L'Incanto, the hotel's Italian restaurant of the Grand Hotel Djibloho.