Atua Enkop Africa & Partners - Mara Medical Camp 2022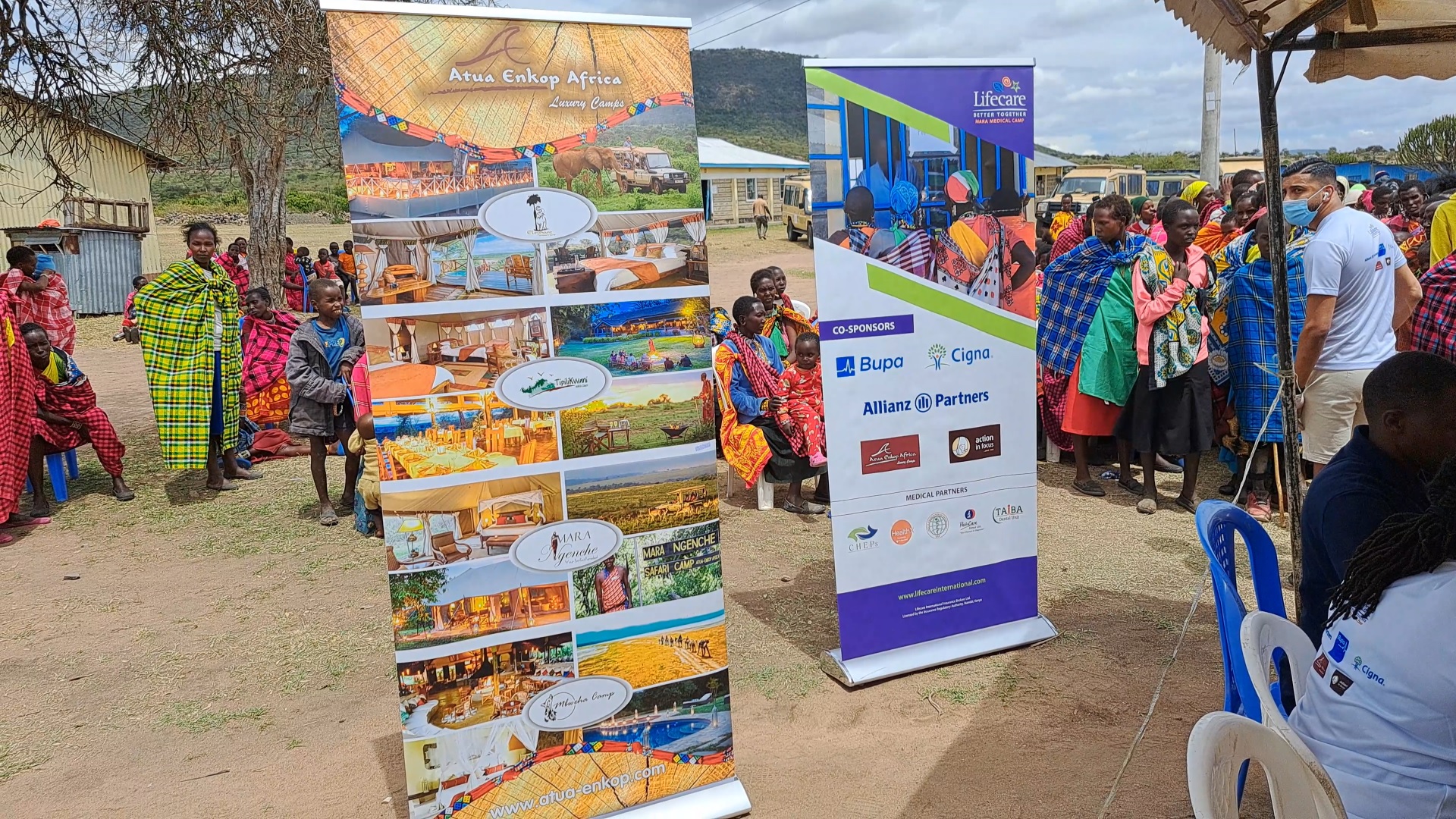 Atua Enkop Africa Limited in conjunction with Life Care International, Insurance Brokers and Action in Focus assisted by several sponsors, were privileged to hold a Medical Camp in the Mara from the 28th of November to the 30th of November 2022.
The camps were located at Sekenani, Oloolaimutia and Talek Centres, all within the greater Maasai Mara. The purpose of these camps was to assist the local population receive specialized medical attention, while at the same time supplement the work done by the local clinics.
Our Camps, both Tipilikwani Mara Camp and Mara Ngenche Safari Camp were used to house various surgeons, doctors, nurses, pharmacists, sponsors, and volunteers. All in all, the attendance was overwhelming, with a total of 3,100 patients being attended to.
The areas of treatment were as follows:
· Dental
· Optical
· Cataract surgeries
· Tumor removal
· Cleft lip repairs
· Gynecology
· Pediatrics
In addition, every participant went home with a complimentary food parcel The event was very successful and highly appreciated by the local communities from these three areas and beyond. This was the 4th free Medical Camp that has been held with the same partners and we hope to repeat it in 2023.
Big thanks to our partners Lifecare International, Insurance Brokers and Action in Focus for the great organisation, generosity, support and contributions in making this event a successful one.