Zara unveils it's new Ngorongoro Safari lodge under the operators Tanzania Wildcamps chain of hotels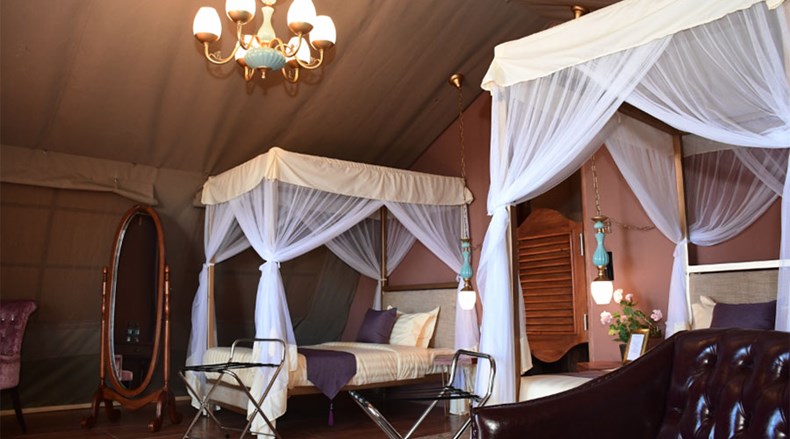 Offering magnificent views of timeless and abundant wilderness.  Here, guests are transported and immersed in a world of pure luxury and comfort. With a contemporary touch and classy victorian finishes, our guests are treated to a celebration of tranquility offering uninterrupted views across the craters landscape. It is easy to forget what the year and time is as the breathtaking elegance of the architecture blends perfectly with one of Africa's most famous landscapes.
The Lodge is comprised of 10 comfortable luxury tents to accommodate two guest each, as well as large dining and reception area alongside various contemporary amenities that include dining & bar activities, internet, Sundowner cocktails to Bush meals at a private sites, a fire place, Maasai barbecue and our amazing Ngorongoro Multi-cuisine restaurant all suited to provide a memorable wild experience.
Everything at Ngorongoro safari lodge has been selected to delight our guests imagination and enhance the magnificent aura of the surroundings in a manner that is as bold and unique as the timeless and iconic Ngorongoro Crater. We look forward to welcoming you to our new Ngorongoro Safari lodge.