Zambia : ITV's Good Morning Britain to broadcast live from Victoria Falls
On Monday 25th June, the most viewed breakfast show in the UK - Good Morning Britain - will be beamed live from Livingstone, as presenter Andi Peters reveals where he'd "most like to be in the world".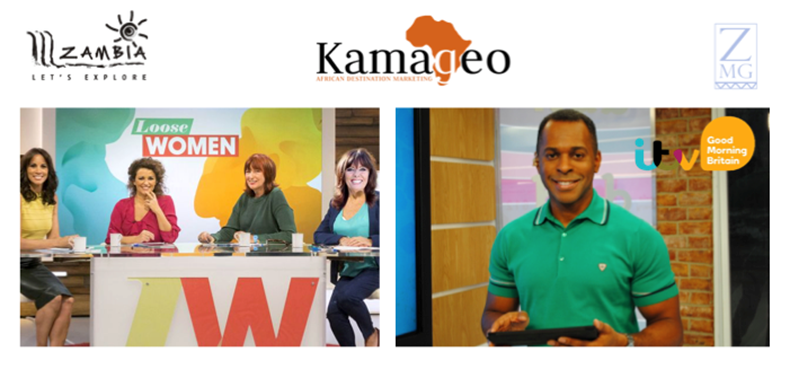 As well as the live feed, the ITV crew will be in Zambia for a week, filming a series of one minute items in South Luangwa and Livingstone to use throughout the morning's programming.  Andi is being joined by one of the presenters of ITV's Loose Women show (which regularly attracts audiences of over 3 million) who will also record numerous short films for inclusion in their programme. Broadcast dates to be confirmed.
Kamageo's Chief Executive, Tim Henshall explained, "With the help of ZTA, we've been able to make a great idea become reality. Seeing Zambia on to primetime TV will increase consumer interest for this amazing destination. Kamageo is increasingly the 'go to' source for media coverage".
Kamageo currently markets Uganda, Zambia, Malawi and Swaziland in the UK, with Tanzania soon to follow.