Your Safari In Safe Hands: NEW Flexible Booking Policy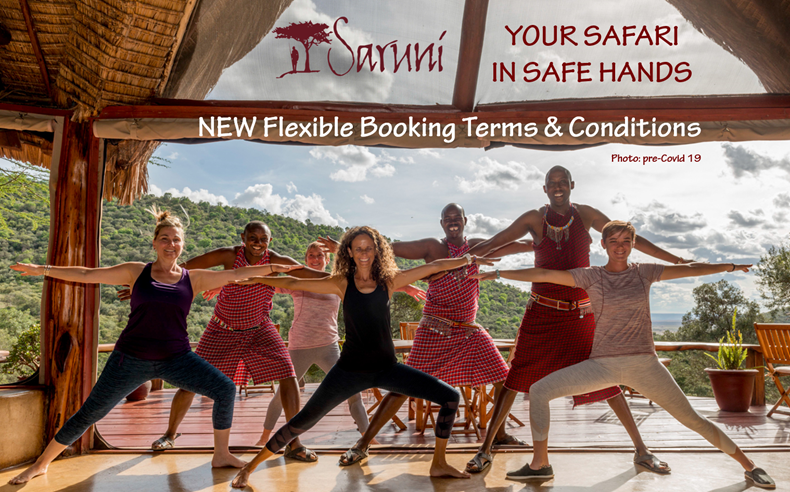 Flexibility is the name of the travel game these days – so at Saruni lodges & camps, Kenya, we've been limbering up!
Due to ongoing travel-related restrictions, we have just revised our Booking Procedures, Terms and Conditions & Cancellation Policy.
Reducing deposits, allowing multiple postponements across increased time periods, and waiving cancellation charges due to defined Covid-19-travel restrictions – we hope these changes provide both agents and clients with the reassurance and peace of mind that, despite the challenges we are all currently facing, there's no better time to set a date.
Our revised 'Booking Procedures, Terms and Conditions & Cancellation Policy' is available for download in full on our website page by clicking HERE.
In all scenarios, we encourage travellers to postpone travel rather than to cancel. Saruni has a commitment to responsible tourism and conservation; to the landowners and communities in which our lodges & camps are located. We have an obligation to continue funding community conservancy leases & management. Without tourism revenue – we cannot do this.
This amended policy replaces fully any versions in previous existence and previously-issued via whichever means.
Whether an existing booking with us, or a stay in the future – we have your safari in safe hands.
For any further information, please contact our Reservations team on [email protected] │+254 (0)735 950 903.