Yoga Retreat in Equatorial Guinea from 13 until 15.07.18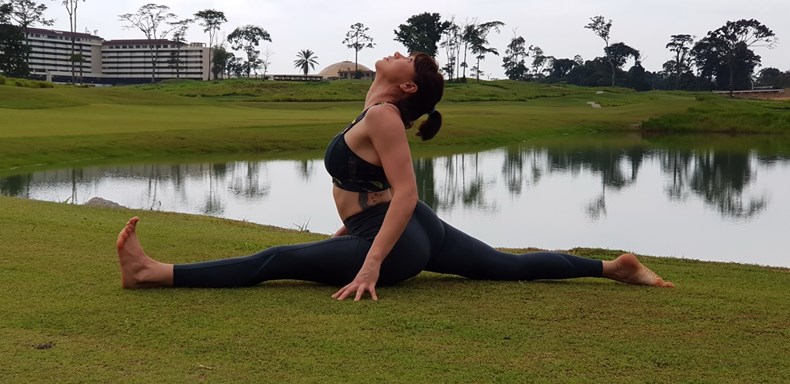 Grand Hotel Djibloho Is Proud To Present A Yoga Retreat, Unique In Equatorial Guinea!
From 13 to 15 July we will organize a Yoga Retreat for beginners and advanced (master class).
Immersed in the magnificent of the 18-hole golf course and surrounded by the nature of the Equatoguinean wood, guests can relax body and mind together
to the professional instructor Mihaela (trainer of yoga teachers HATHA, ASHTANGA, VINYASA, E-RYS and RYT) who in these two days will perform a yoga class with breathing technique (pranayama), meditation, Detox massage and relaxing and healthy nutrition.
This is an exclusive event of the Grand Hotel Djibloho
Your Paradise in Africa.