World Lion Day screening of Joubert's 'Tribe vs Pride'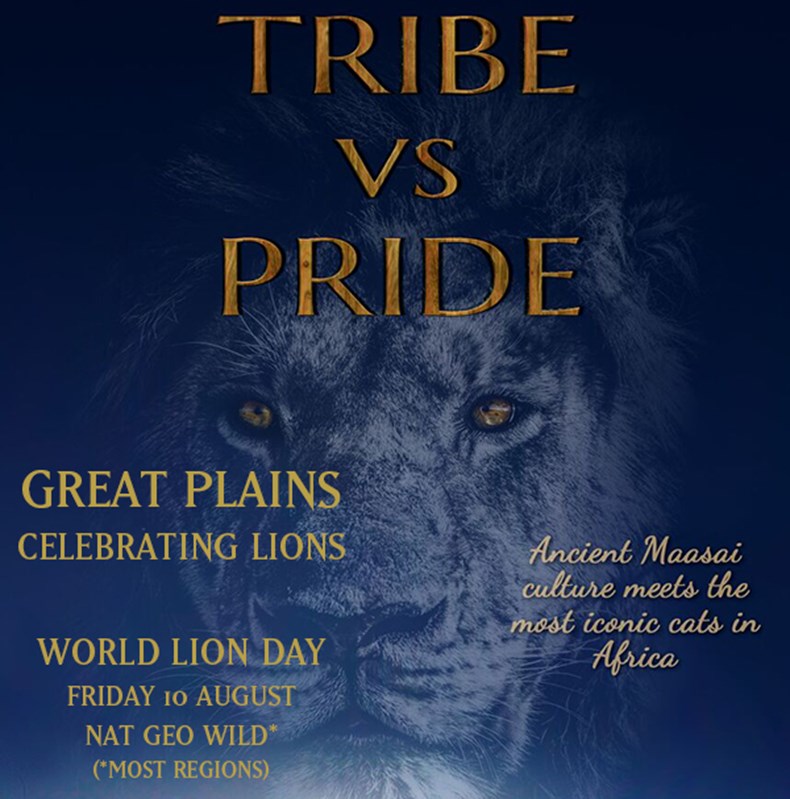 Great Plains Conservation's Dereck and Beverly Joubert's latest film, Tribe vs. Pride, will be shown on Nat Geo Wild channels this Friday 10 August* on World Lion Day, during Big Cat Week.

This inspirational film was shot in and around Maasai land surrounding ol Donyo Lodge in southern Kenya, where the biennial Maasai Olympics takes place to replace the age old tradition of hunting lions to become a warrior.  

The next Maasai Olympics will take place on 15 December 2018. Guests staying at ol Donyo Lodge during this period have exclusive access to this event, in addition to contributing USD500 per person (tax deductible donation to the Great Plains Foundation) directly to the event, ensuring its continued success. To book please contact [email protected]

Can't come? You can contribute to this incredible Great Plains Foundation project by clicking the link below. Please watch the film trailer to help you understand why it is necessary.
Join Great Plains Conservation, Great Plains Foundation and our partners in supporting the Maasai Olympics. We hope you enjoy the film on World Lion Day.