World Fusion Tours fixing UAE cultural travel television series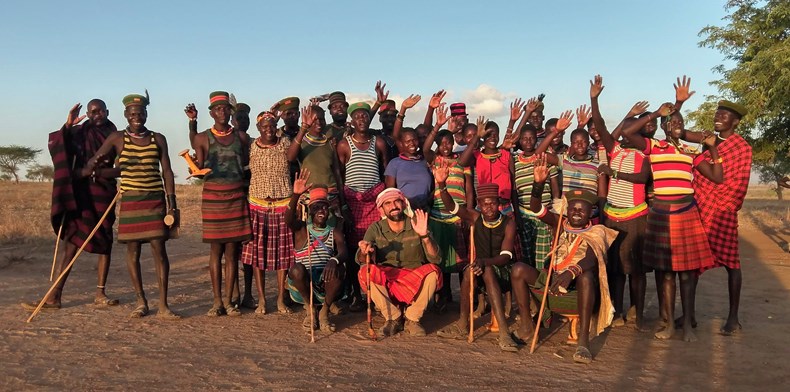 World Fusion Tours has just completed their third season as fixer and programme partner for UAE cultural Tourism TV series "Duroob" hosted by well known local personality and cultural advisor, Ali Al Saloom. Airing on UAE stations, Dubai TV and Sharjah TV during Ramadan each year, the show has a huge loyal following across the UAE, Oman and Saudi markets.
World Fusion Tours Director Katina Goussetis commented that "Duroob season 6 has been our highest involvement in not only fixing but also researching stories on the production side of things."  "Initially we worked with the Duroob crew when they first came to Rwanda to cover the nation as part of their destination series in season four - we arranged their ground handling and cultural tourism activities. We shared a similar passion for cultural tourism and its role in education so before you know it we were fixing more destinations including Zanzibar, South Africa, Namibia, Cambodia, India, Malaysia and the Philippines."
Season 6 which is currently airing on Dubai TV has a focus on tribes and featured Uganda's Karamajong across four episodes educating the audience on its customs, beliefs and way of life. World Fusion Tours will continue its partnership with Duroob into Season 7 and welcomes destinations across Africa with unique communities that have a story to tell to get in touch with Katina before the end of July 2019 with your stories ([email protected]).
About World Fusion Tours:
World Fusion Tours is gaining traction in the region for it's commitment to developing itineraries that go beyond the gorillas to include activities in not only cultural tourism but also cycling, sports tourism and itineraries suitable for families and schools. Aside from their involvement in the UAE television series they are also fixing for other international productions such as documentaries across East Africa and into India. With an officially registered head office in Kigali and agency based in Australia, World Fusion Tours is able to provide its agents with the necessary insurance cover across all of its itineraries.