Wilderness Safaris Rolls Out New Impact Initiative in Rwanda's Kinigi Sector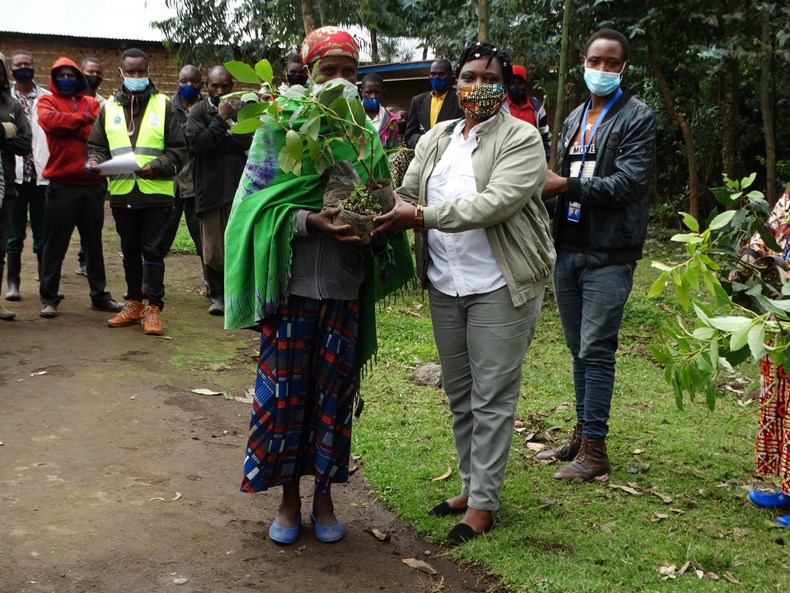 Wilderness Safaris and its non-profit partner, Children in the Wilderness (CITW), have launched a new impact project in Rwanda, which will see each household in the Kinigi Sector – comprising some 23 000 residents – receive avocado saplings and large-scale agricultural support, to ensure that each family has fresh, nutritious avocados to supplement their diets.
This project is just one of several significant initiatives that were completed in June around Magashi Camp at Akagera National Park, Bisate Lodge at Volcanoes National Park and the community around Gishwati-Mukura National Park, at a total of USD61 480.
The installation of a solar borehole and water pump in the remote Akayange village, situated just outside of Akagera National Park, was also recently completed. The borehole will provide water for the 250 households in the village, whose residents had previously needed to walk up to six kilometres to collect water.
The project was managed by the Akayange Community Committee, one of a number set up by Wilderness Safaris and CITW to facilitate projects in each of the communities, to ensure that funds received from Wilderness guests are used for projects that the whole community supports. With the availability of running water in Akayange, the committee can begin planning the next project to improve conditions at the school.
Around Bisate, a drive to improve the lives of girls in the community provided sanitary packs to all 311 female students at Bisate Secondary School. The packs consist of two pairs of underwear and six re-usable pads, packed together in kitenge fabric purses, hand-made by Muhisimbi Voice of Youth, a local non-profit project that supports teenage mothers in the surrounding villages. Bathroom facilities, including a shower, and toilets, running water, a rest room and a small storeroom for clean linen and other hygiene supplies, were also completed at the school.
As part of Wilderness Safaris' commitment to making a positive impact, USD12 000 was spent on infrastructure at the large-scale agricultural and indigenous tree nursery in Bisate village, a project undertaken by the Tuzamurane Co-operative to provide indigenous saplings to Volcanoes National Park when the park expansion begins.           
At Bisate Primary School, Wilderness Safaris installed a water purification tank, ensuring rainwater harvested at the school is suitable for students and staff to drink. And from a donation of USD 500, Ejo Heza Nursery School received basic supplies including chairs, Tippy Taps, soaps, face masks for all the children, hand sanitisers, mats, and mattresses. Furthermore, a donation of USD2 100 to Mutuelle, a community-based medical insurance scheme, means that 158 of the most vulnerable households, consisting of 679 people, will receive medical cover for a full year. 
In an ongoing effort by CITW to improve the school grounds at Gishwati's Gisunzu Primary School, a volleyball field was completed in June, along with other improvements, which included drainage to prevent flooding during the rainy season, pathways to the classrooms, and the planting of trees to provide the children with shade.