Wilderness Safaris Donates 160 Food Hampers To Botswana's Shorobe Community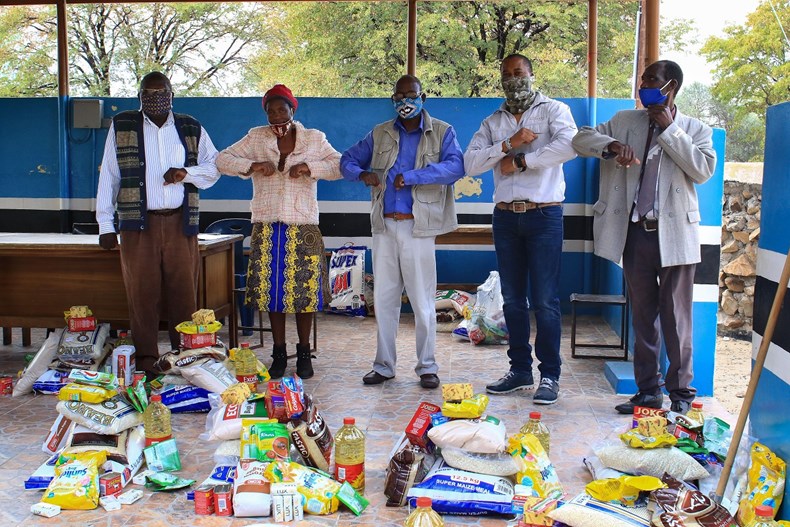 In a continued series of community donations and relief in the wake of the COVID-19 pandemic, Wilderness Safaris Botswana has donated 160 food hampers and other supplies to the Shorobe community in the North-West District of Botswana, close to the Okavango Delta. Valued at over P70 000, the first delivery of essential supplies took place on the 18th May, followed by additional handovers to a very grateful Kgosi Dingalo, Kgosi Mmutla and Mr Sajaba, Village Development (VDC) chairman, on 5 and 10 June respectively. 
Like many communities across Botswana, Shorobe village has been negatively affected by the COVID-19 pandemic, which led to village elder, Mr Sajaba reaching out to Wilderness Safaris for assistance. His community is facing a number of hardships, from food and hygiene needs, to families feeling the brunt of reduced incomes from a variety of struggling industries and employment-drivers in the region.
"Although we don't operate any safari camps in this area, we have run our non-profit in-house Training School, fully accredited by the Botswana Qualification Authority, in Shorobe for the past 17 years, with over 380 students qualifying last year alone. For each course we run, we offer a free place for a community member to help uplift skills and qualification levels in the hospitality space. The school was formed in consultation with, and at the request of, Government, and in this ongoing spirit of collaboration, we were able to work together to identify the most pressing needs and challenges in the village", notes Kim Nixon, Wilderness Safaris Botswana MD.
"We are so grateful that we were able to offer this assistance with support from our various partners, including the Wilderness Wildlife Trust and Natural Habitat Adventures, as well as from our Wilderness Safaris staff, family and past guest, Chris Koenemann", adds Kim.