Wilderness Safaris and White Desert Introduce One-of-a-Kind Africa and Antarctica Journeys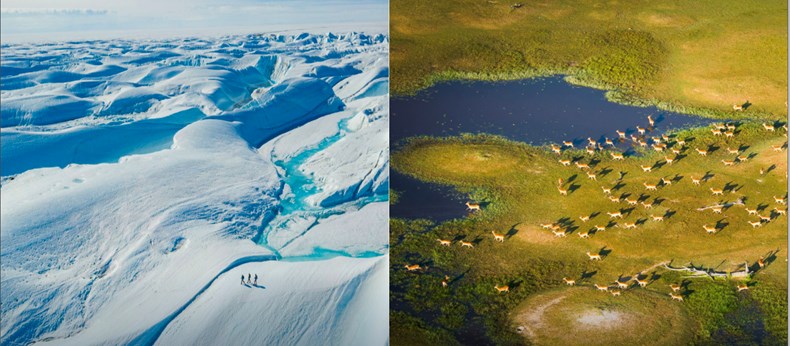 Wilderness Safaris and White Desert have come together to design an extraordinary series of joint itineraries highlighting the best of Africa and Antarctica. Through this partnership, the companies' shared guests will enjoy the most awe-inspiring experiences, hand crafted to highlight the best of what Wilderness Safaris and White Desert have to offer. The first two itineraries are set to take place in November and December 2021.
Wilderness Safaris is a pioneer in conservation tourism, and has built a collective of remote destinations in Africa, each unique and untamed, affording those seeking to discover the wilderness a truly immersive and exclusive experience. In a corner of the world that is characterised by pristine vistas, dramatic mountain ranges and unique wildlife encounters, White Desert has taken the hardship out of exploration and transformed the isolated beauty of Antarctica into an exclusive backdrop for adventure, offering luxury accommodations and a host of experiences, including ice climbing, abseiling, rock climbing, and rope walking, as well as the rare highlight of visiting the South Pole.
The first itinerary, Legendary Landscapes: Antarctica and Botswana, is a 15-day journey that will take place from 22 November to 6 December, exploring the highlights of Cape Town, Antarctica and Botswana. After two nights at the exclusive Cape Grace Hotel, a maximum of 12 guests will depart on a private jet to White Desert's brand-new Wolf's Fang Camp. During their four-night stay, guests will take a 2.5-hour flight to Atka Bay, where they will experience one of nature's most spectacular and least-viewed wildlife events: the birth of emperor penguin chicks. Guests have exclusive access to Atka Bay to witness baby chicks walk off their parents' feet for the first time!
Guests will then return to Cape Town on the same private jet for two nights to regroup and relax while being looked after by a Wilderness Safaris Private Journeys guide. The Botswana leg of their adventure will kick off in the Okavango Delta. Accommodation will include three nights at Wilderness Safaris' contemporary Vumbura Plains Camp, before flying to the extraordinary Linyanti Wildlife Reserve for three nights at the newly rebuilt DumaTau.
The 19-day second journey, Wild Desert Adventure: Antarctica and Namibia, offers two of the most remarkably remote luxury travel experiences in the world. Set to take place from 27 December to 14 January, the itinerary follows a similar format, albeit with a longer, six-night stay at Wolf's Fang Camp to allow for an overnight excursion by plane to the South Pole, which is visited by fewer than 800 people each year. Guests will then return to Cape Town for a short, two-night stay at the exclusive One & Only before flying to Namibia to experience the highlights of the Namib Desert, and dramatic landscapes of the world-renowned Sossusvlei Dunes while staying at Wilderness Safaris' newly rebuilt Little Kulala. Guests will then fly to Hoanib Skeleton Coast Camp, photographing the unique desert-adapted wildlife of the Hoanib Valley, finally ending at the surreally beautiful Serra Cafema to visit the unique and culturally rich Himba people.