Wellworth Hospitality (Tanzania) at ITB Berlin 2018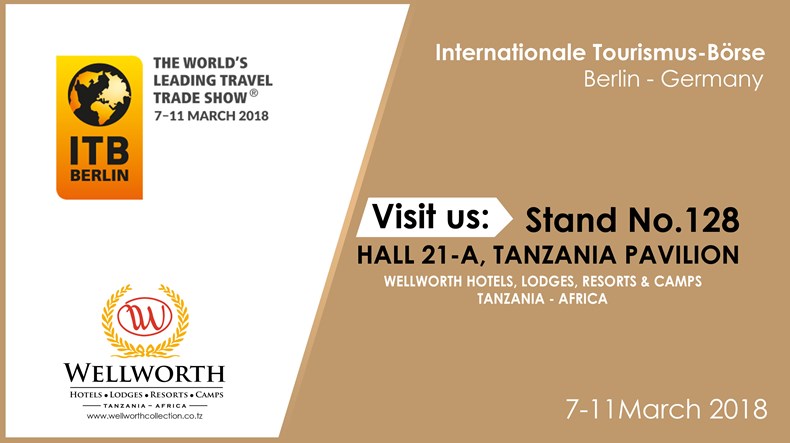 Wellworth Hospitality owns & operates Luxury 5 star Lodges in Ngorongoro & Lake Manyara; High end Luxury Camps in Central Serengeti and Beach Resorts in Dar es Salaam & Zanzibar.
In 2018/19 , there will be 4 new camps opening under Ole Serai Luxury Camp Brand i.e. 1 in Kogatende, 1 in Central Serengeti, 2 in Tanrangire along with 75 rooms Permanent Luxury Lodge in Central Serengeti.
Sameer Ismail (Director) and Sunil Panghaal (Business Development Manager) will be at ITB Berlin 2018. To know more about us, please email us with your preferred date to book appointment.
You can visit us at Stand 128, Hall 21-A under Tanzania Pavilion.
See you at Berlin!!