Weeva Talks Responsible Tourism on WTM London's Innovate Stage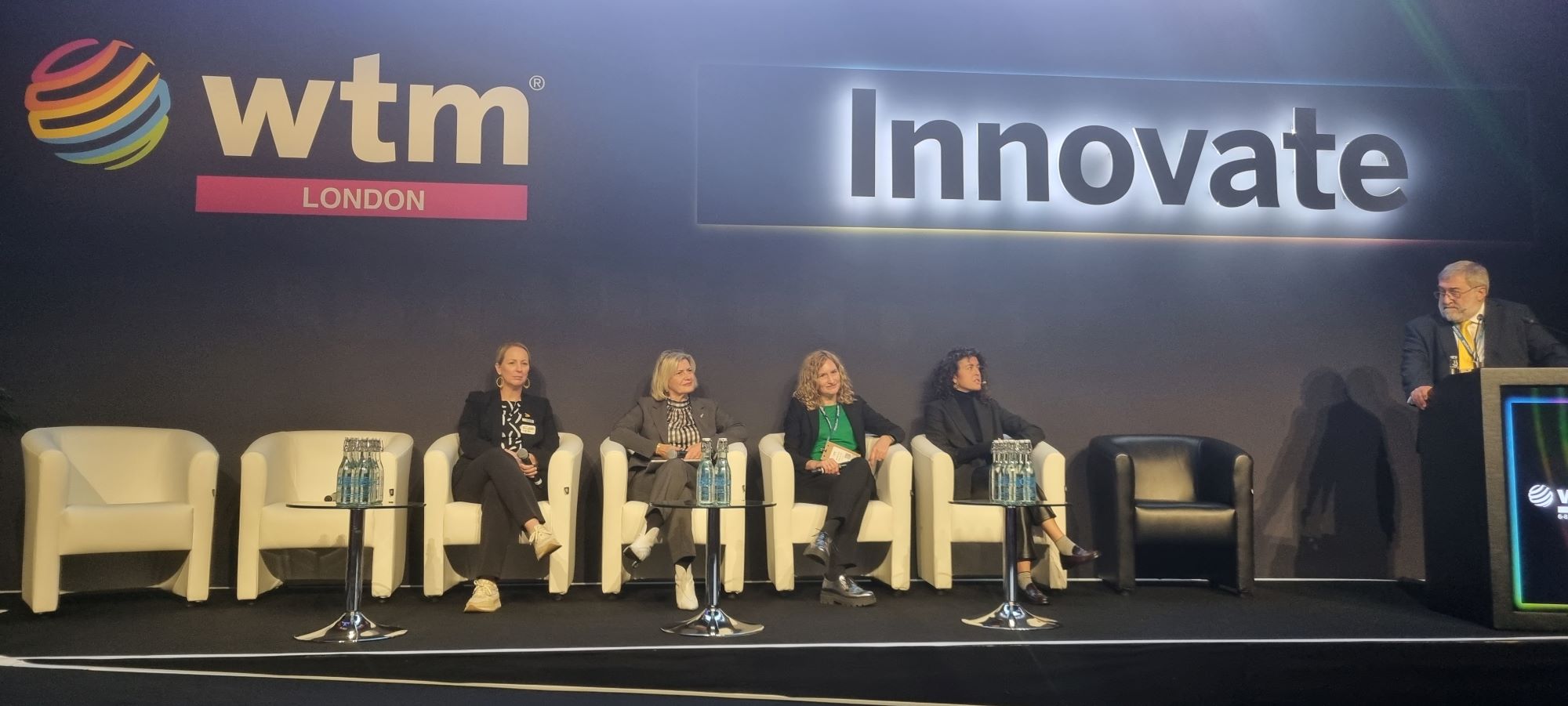 Julie Cheetham, Co-founder and Managing Director at Weeva attended WTM London last week, speaking on an Innovate stage panel on the Tuesday as part of the Responsible Tourism Programme, moderated by renowned Dr. Harold Goodwin of the Responsible Tourism Partnership.
Julie shared the stage with Shannon Guihan, Chief Sustainability Officer & Head of TreadRight for The Travel Corporation, Rochelle Turner, Head of Sustainability for Exodus Adventure Travels and Inge Huijbrechts, Global Sustainability Security Senior Executive for Radisson Hotel Group.
Conversations focused around "Countering Green Washing, Positive-Impact Tourism", offering guidance and insights on how to differentiate genuine sustainability success stories from the plethora of greenwashing, backed by data and science – as well as tips on how best to drive meaningful, measurable Positive-Impact Tourism.
Julie also attended a dinner to celebrate all the winners of Global Responsible Tourism Awards -with Weeva taking the prize for "Addressing Climate Change".
Read more on Weeva's website